Project Pat Is The Best Personal Trainer We've Ever Seen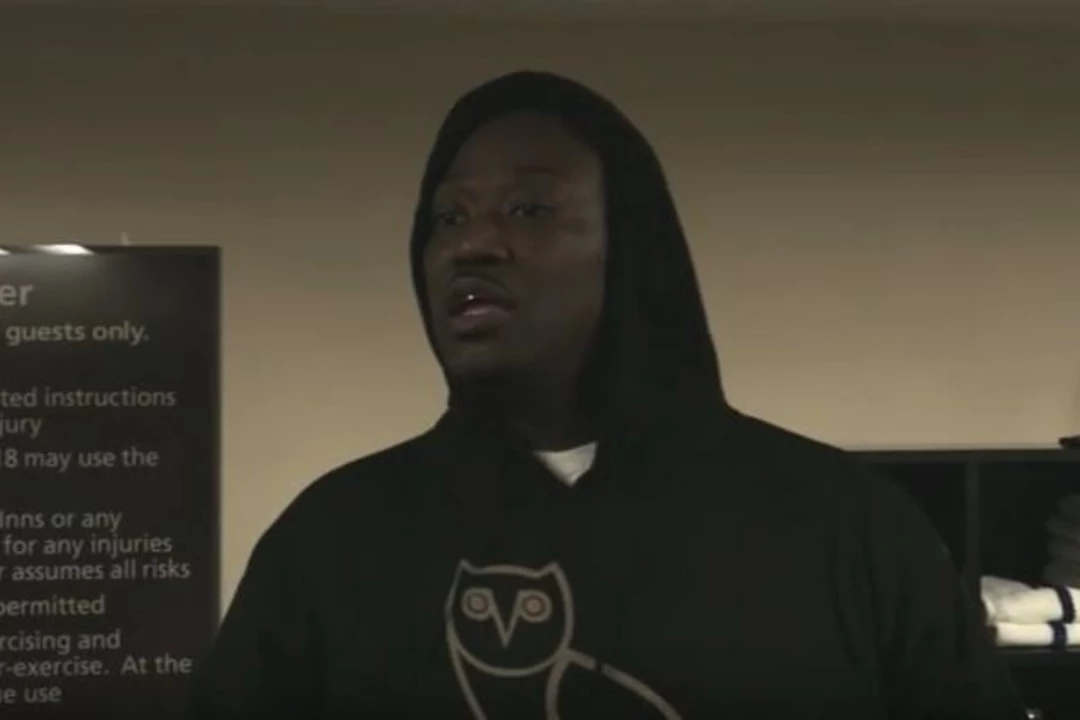 Project Pat is the man to get you in shape. The Memphis rapper shows off his skills as a personal trainer in a comedic video for Crank Lucas. Pat puts his artist Big Trill through a training regimen because "fat boys ain't rapping no more like that."
"I'm training Big Trill. He's a protégé of mine. I'm trying to get him in shape. Big rappers ain't in no more like that," Pat says around the 20 second mark. "No offense to guys who are big. If you're established already, that's a different story. But you know, he's trying to get in the game. He's trying to keep up with Wiz [Khalifa's], the younger crowd. I just told him, you gotta have wind on that stage."
Pat has an interesting method, eating cookies and drinking grape soda during the training session. The "Chickenhead" MC runs his artist ragged as Big Trill falls on the treadmill towards the end of the video.
"He tryna' say he ain't hurt," Pat says around the 4:05 mark. "He looks like a wounded pig. I don't know, man. He fell on the floor. He fell on his ass. Man, I gotta get him right. He's got 50 days to lose 250 fucking pounds. I don't know how we gonna do this shit. Is it Ramadan? Maybe he can do some fasting."
You can watch all of the hilarity below. And make sure to check out XXL's list of the 20 best Memphis rap albums, which includes Pat's Mista Don't Play: Everythangs Workin.
Subscribe to 107 JAMZ on
20 of Your Favorite Rappers Naming Their Favorite Rappers
Subscribe to 107 JAMZ on
Source:
Project Pat Is The Best Personal Trainer We've Ever Seen