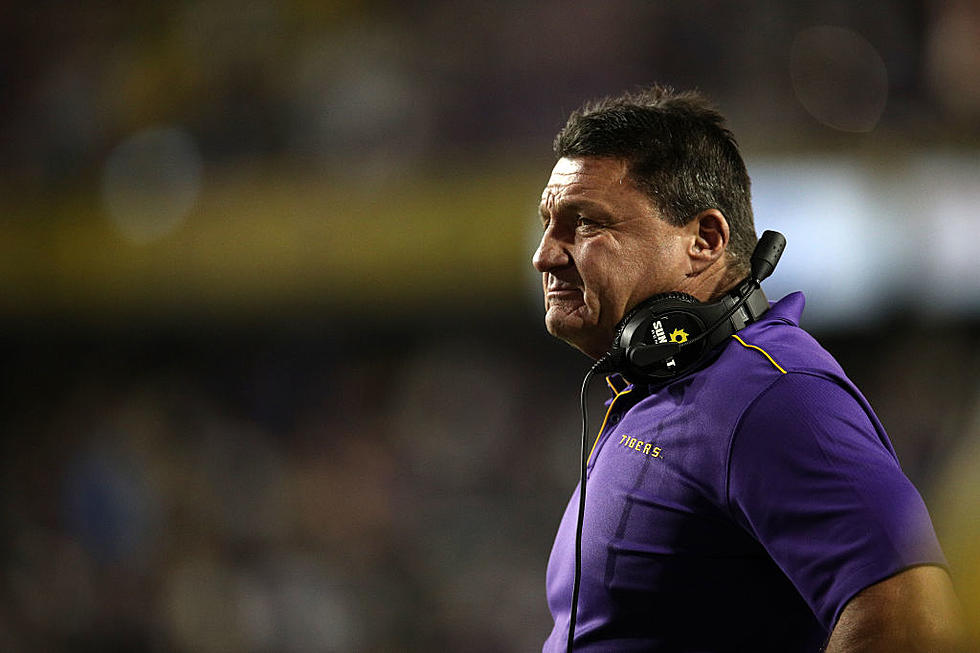 Coach O Participates in Press Conference with Governor Edwards
Getty Images
Well, if residents of Louisiana won't listen to the Governor, maybe they'll listen to Coach O. He has already been part of a commercial to tell people how to cough and wash their hands, now the head coach of the LSU Tigers is standing behind a podium for a press conference about the coronavirus situation in Louisiana.
During the conference, which can be heard on WWL AM's website, Coach O spoke after the Attorney General. He began to talk about a meeting he had with the Governor and the game plan that is in place.
I wanna encourage every one to follow the game plan.
That's right, we are adding health expert to the resume of Coach O. He talked about sitting in on the meetings with the experts around Louisiana.
We put 11 men on the field, and we fight like Tigers. It's about one team, one heart beat. This is not the time to be selfish.
He encouraged the younger people to stay at home and listen to the game plan that is in place for the state of Louisiana.
I do believe in the state of Louisiana... we tough... bring it on. I guarantee you, we will win!
It's no secret that I don't sports very much, but hearing this man speak made me instantly go wash my hands and psych myself up!
Enter your number to get our free mobile app