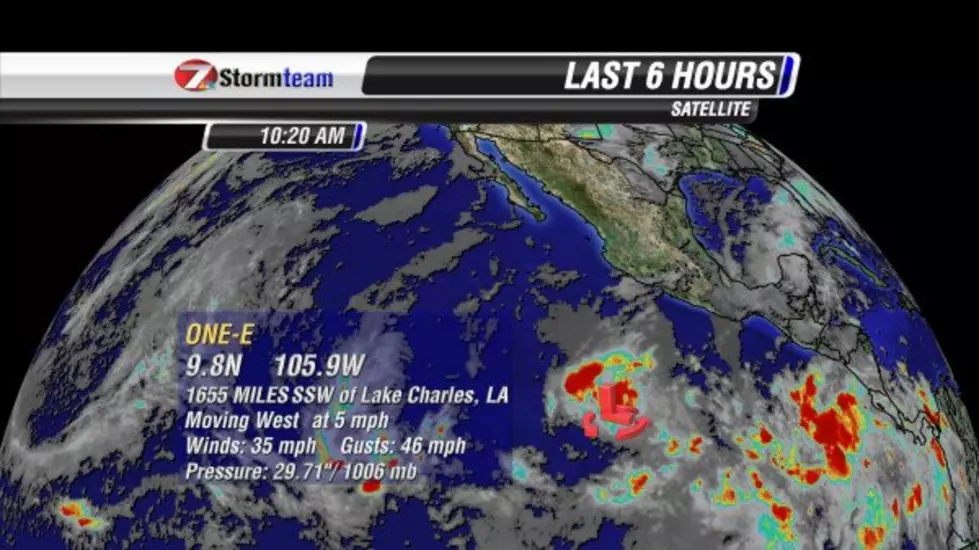 First Tropical Depression Of The Year Forms In The Pacific
(Photo provided by Wade Hampton)
It not hurricane season yet but a tropical depression has already for Pacific Ocean.  I spoke with my buddy Chief Meteorologist Wade Hampton from KPLC who confirmed this for me.
The first depression of the 2012 hurricane season has formed in the Pacific Ocean. T.D. One-E should weaken as it continues moving west.

Source: KPLCTV
I know what your thinking!  ALREADY?  Well at least it's in the pacific and not the Atlantic of gulf.  Now is a good time to get prepared for the upcoming hurricane season!