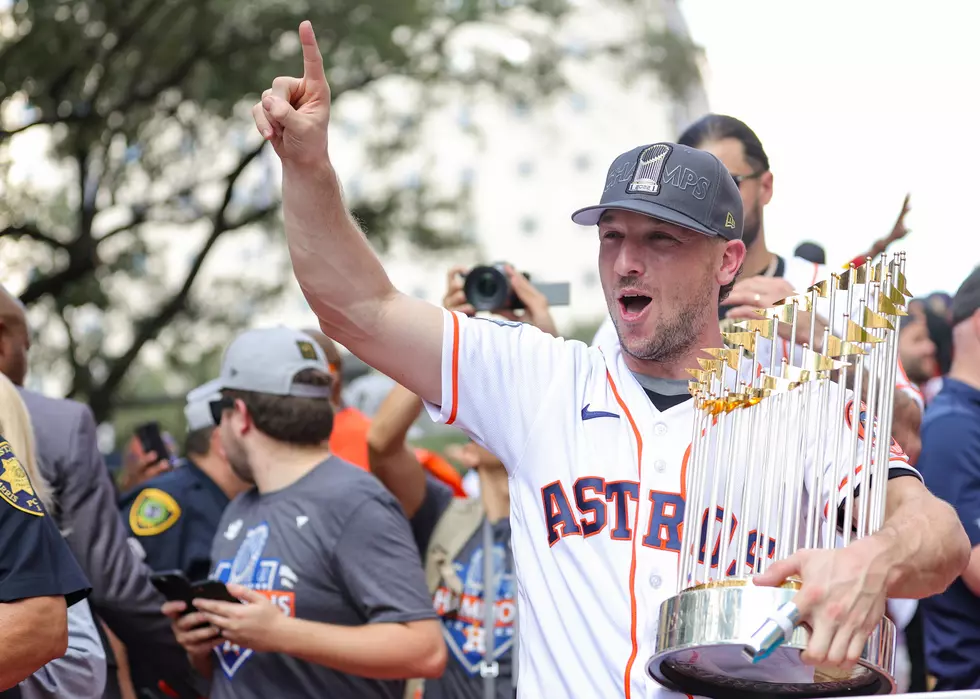 Houston Astro Alex Bregman Will Be In Lake Charles This Saturday, Feb. 11
Getty Images
If you are a fan of the Houston Astros or an LSU Tigers baseball fan, then you know exactly who Alex Bregman is. The two-time Major League Baseball Allstar will be making a stop in Lake Charles this Saturday.
Bregman started his career in Baton Rouge playing for the Tigers where he played for LSU from 2013 to 2015. Bregman then entered the Major league baseball draft where he was selected second overall in the first round to the Houston Astros.
For the Astros, Bregman plays third base and sometimes shortstop. Since going to the Astros in 2015, he has been a two-time Allstar and won the Silver Slugger Award.
He also won the world series with the Houston Astros in 2017 and last year in 2022.
On top of being a Major league baseball star, Alex Bregman is also quite the entrepreneur.  He has launched his Breggy Bomb brand. It is a collection of different products that include salsa, BBQ sauce, and spice rubs.
Rouses Market has announced that Alex Bregman will be at the Nelson Road location in Lake Charles this Saturday, February 11th, 2023 from 2:00 pm to 5:00 pm. According to their Facebook event page,
Meet Alex Bregman, MLB player for the Houston Astros and LSU Alum.
Alex and the pit master team will be on-site grilling and sampling Breggy Bomb products.
*Autographs limited to Breggy Bomb items available for purchase.
So mark your calendars. Here is your chance to not only meet Alex Bregman but pick up some of his Breggy Bomb products and get an autograph.
Famous People Born in Louisiana