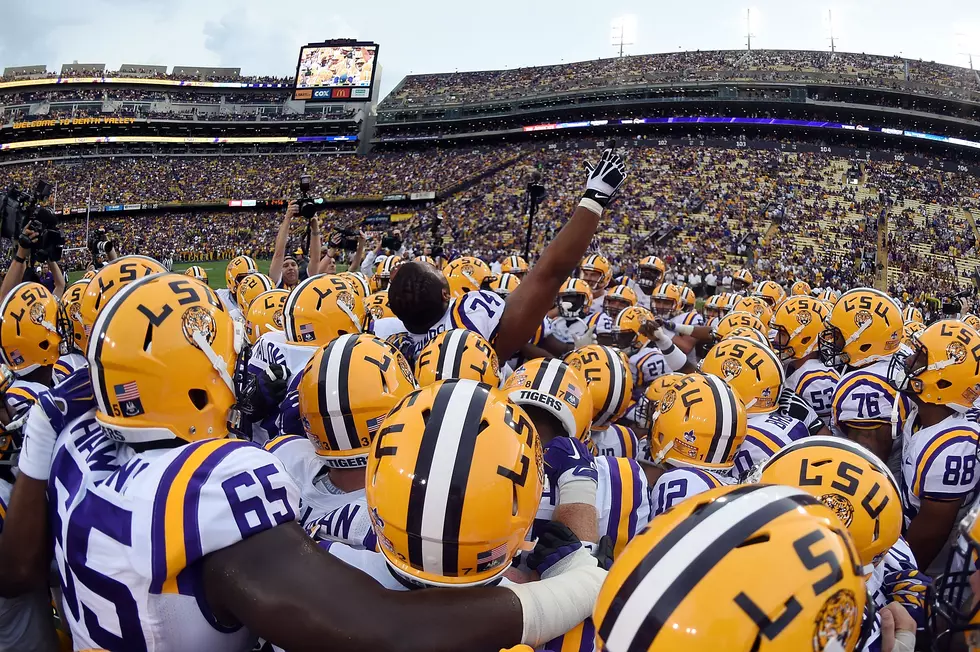 LSU Football Falls Out Of Top 10 In Rankings After Loss To Texas A&M
Getty Images
Last Saturday night, the LSU Tigers were in the driver's seat, and looked like they were heading to a possible college football playoff spot. All they had to do is beat Texas A&M and then head to the SEC Championship to play Georgia.
If you watched the game on Saturday night, it looked like the LSU Tigers football team may have not focused on A&M and may have been looking forward to the SEC championship game instead.
The Tigers looked flat and couldn't get much going and they lost the game against Texas A&M 38-23 and also lost their chance to make it into the college football playoff. Even if they beat #1 Georgia in the SEC championship this Saturday, they still won't be able to make it into the top four spots to be in the playoffs.
A three-loss team will not make it into the playoff so the best that LSU fans can hope for is to beat the bulldogs in the SEC championship and win the SEC. Then we can just hope to get a really good bowl game.
With the loss to Texas A&M on Saturday, the other reason the Tigers lost their chance at the playoff is that they have now fallen out of the top 10 in both of the rankings that came out yesterday. LSU fell to #11 in the AP poll and #13 in the coaches poll.
The Tigers will now travel to Atlanta to take on the #1 ranked Georgia Bulldogs for the SEC Championship. The game will be televised on CBS at 3:00 pm Central time.
Strange Louisiana Laws