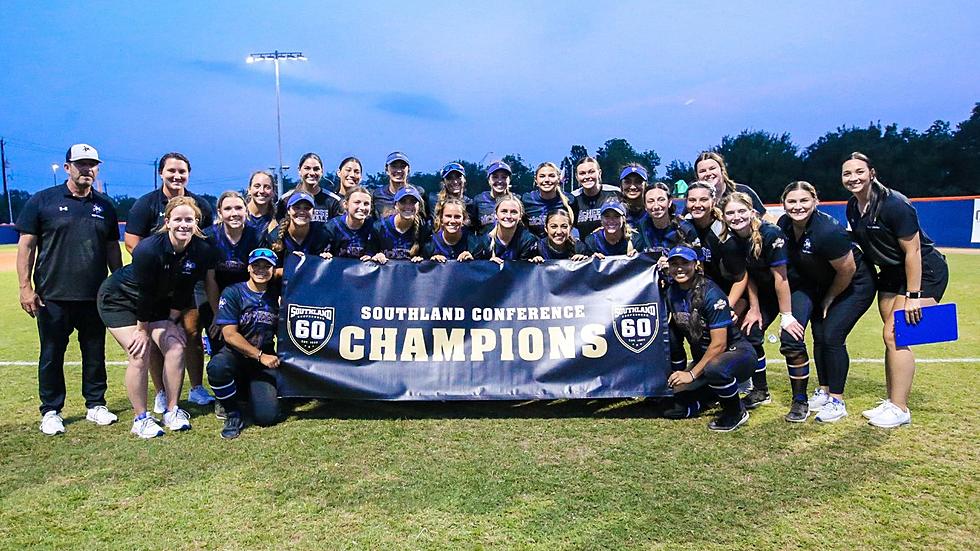 McNeese Softball Gets #1 Seed & Bye For 2023 SLC Tourney In Lake Charles
Provided by Pam Lafosse MSU
The McNeese Women's softball team has had a terrific season and on Sunday, that hard work paid off. The McNeese Softball found out they have received the #1 Seed and a first-round bye for the 2023 Southland Conference tournament that will take place this week in Lake Charles.
The Cowgirls finished the 2023 regular season at 41-14 and finished Southland Conference play with an impressive record of 21-3. They also finished the regular season with seven straight wins.
For all their hard work, they will be able to rest during the first round of the 2023 Southland Conference tournament which will take place right here in Lake Charles at Cowgirl Diamond.  That's right, the McNeese Cowgirls' home field will be the host of this year's 2023 Southland Conference tournament.
The tournament gets underway Tuesday, May 9th, 2023 starting at Noon with a game between Lamar and Texas A&M Corpus Christi. There are two more games slated for Tuesday as well as Southeastern will take on Houston Christian followed by the nightcap between Nicholls and Northwestern State.
The Cowgirls will face the winner of the #4-seed Lamar and #5-seed Texas A&M-Corpus Christi game that takes place tomorrow. The Cowgirls game between the winner of Lamar and Texas A&M-Corpus Christi will take place on Wednesday at 11:00 am.
The 2023 Southland Conference softball tournament is a double-elimination tournament. The championship game is scheduled for 12:00 pm on Friday, May 12 and if necessary, there will be another game set for 2:30 pm. The tournament champion will earn the Southland Conferences' league's automatic bid to the NCAA Tournament.
Tickets for the tournament are currently on sale at the Jack Doland Field House or by phone at (337) 562-4678 or you can BUY ONLINE HERE. Good luck to the Cowgirls!
Famous McNeese Alumni