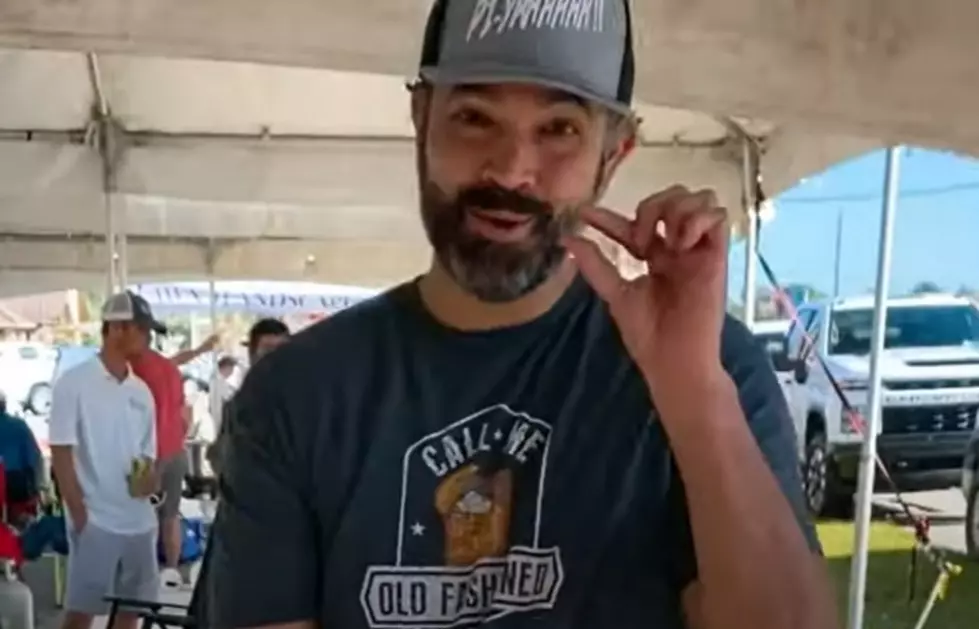 Meet The Cajun Ninja This Sunday & Monday, Nov. 20-21 In Lake Charles
YouTube
A viral sensation, The Cajun Ninja, is coming to Lake Charles and Southwest Louisiana for a meet & greet this Sunday, November 20th, and Monday, November 21st.
Who is the Cajun Ninja? His name is Jason Derouen but is known as the online personality behind The Cajun Ninja.
Derouen aka The Cajun Ninja has a huge following. He has over 176 thousand subscribers on YouTube. People follow him because he gives them step-by-step instructions on how to cook Cajun dishes.
On his YouTube channel, he teaches folks how to cook Jambalaya, Gumbo, make a roux, Sauce Piquant, and how to even season your cast iron pot!
His website offers all sorts of things to use to cook like fish fry, seasonings, cracklins, and pork rinds even. His most popular item is his cookbook called PI-YAHHHHH!! The Cajun Ninja's Cookbook.
According to his website, the cookbook is sold out. The price on the website for the cookbook is $39.99 but you're in luck because The Cajun Ninja will be in Lake Charles this Monday, November 14th signing copies of his cookbook.
The Cajun Ninja announced on his Facebook page that he will be out at all three of the Rouses Markets locations In Southwest Louisiana this Sunday, November 20th, and Monday, November 21st.
He will be at the Carlyss location Sunday from 11:00 pm to 1:00 pm. Then on Monday, he will be at the Lake Charles location on Nelson Road location on Monday morning from 10:00 am to Noon and then out at the Moss Bluff location on Highway 378 from 2:00 pm to 4:00 pm. 
Eight Signature Louisiana Dishes