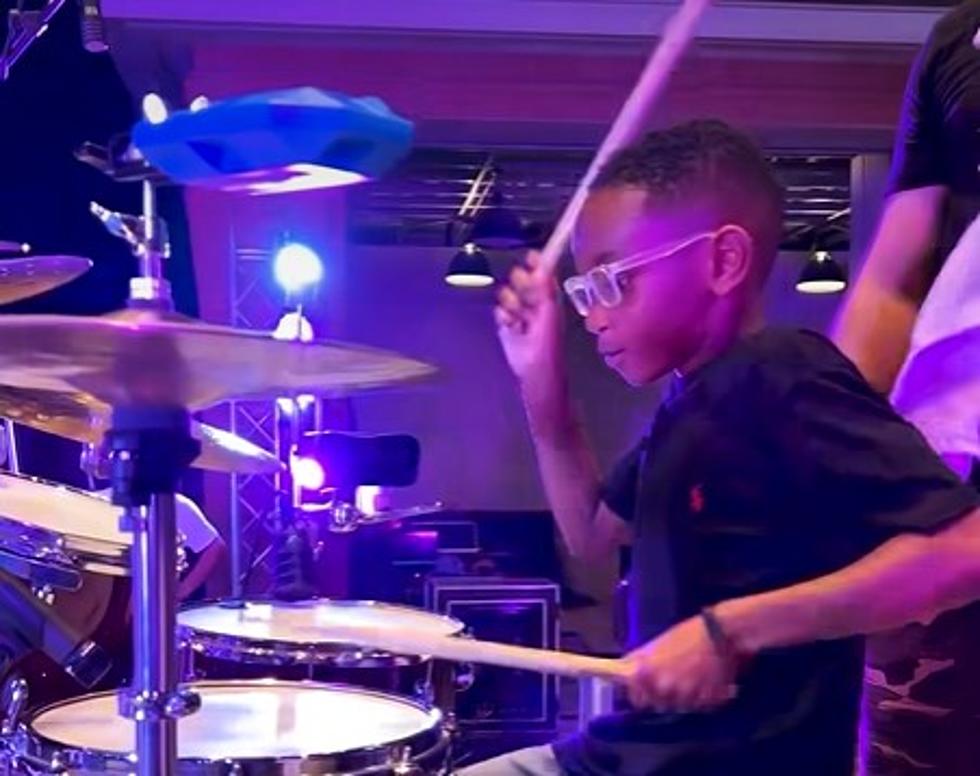 Watch This Kid Crush The Drums While Playing With A Zydeco Band [VIDEO]
Facebook Video
Have you ever dreamed of being in a band? Have you ever wanted to learn how to play an instrument? Ever wanted the crowd to go wild for you as you play on stage to a packed house?
Well for this little boy, he just checked all three boxes. As we always do, we went browsing through social media today and saw this video of this little boy just going crazy playing the drums.
This kid is on a full set of drums and just crushing the set while playing on stage with a Zydeco band. In the video you are about to watch, the kid only looks like he is between 7 to maybe 10 years old and he is just chopping up the drum set.
You will see in the video it looks like he takes the big stage at some sort of festival and plays with the Zydeco band that is performing. We say that because toward the end of the video, it will pan toward the front of the band and you will see the big crowd out front.
Our good buddy J. Hebert posted the video and when we watched it, our jaw dropped to Mr. Hebert! Ready to see this kid in action?
So how about that y'all?  This kid is unbelievable! I think we turned green with envy watching his performance and skills. We love to see our youth getting involved in our Louisiana music heritage and culture. It's going to be in good hands with this little boy behind the drums!
Your Favorite Cajun, Swamp Pop, and Zydeco Artists of All Time