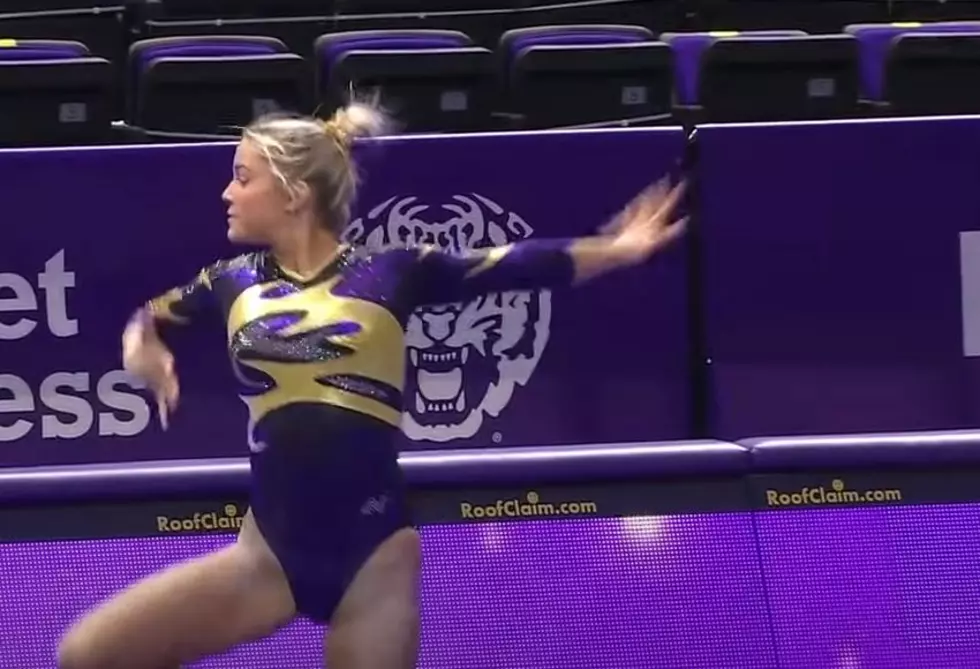 LSU Gymnastics Reviewing Security Following Olivia Dunne Incident
#1 Gym Fan via YouTube
The Gymnastic Team at Louisiana State University in Baton Rouge has no trouble drawing a crowd to their meets. The Tiger team is almost always a contender for the Southeastern Conference title and the NCAA Championship title on an annual basis. One of that team's members, Olivia Dunne is also a widely followed figure on social media. And officials with the team believe that popularity is what caused an incident at a recent meet in Utah.
The Tigers were competing with the University of Utah at a meet in Salt Lake City on Friday night when, according to reports, a crowd of teenage boys caused a commotion reportedly in hopes of meeting Olivia Dunne.
While I am sure all the teams and participants were appreciative of the support there was some concern that some of the gathered crowd were being more a hindrance than a help. The situation prompted Dunne, one of the most widely followed influencers on social media to release a statement.
LSU Gymnastics Coach Jay Clark told the Louisiana Radio Network that while he is pleased with the attention his team and his sport is getting, he does have concerns about the disadvantages that come with rampant social media popularity.
But on the other hand, it's a little bit of a distraction and it can be kind of a pain in the neck when it rises to the level that it did. Nobody's upset with Olivia
Coach Clark shared his comments in a story published by the Louisiana Radio Network. 
Coach Clark, Olivia Dunne, and the rest of the Tiger team will next head to Lexington Kentucky for a Friday night meet with the 12th-ranked Wildcats of the University of Kentucky. Let's hope the stands will be filled with respectful fans who come out to support both teams.
The 12 Weirdest Reality Shows Of All Time
Reality TV has given us some very strange series through the years — and these 12 are the strangest we've ever seen.