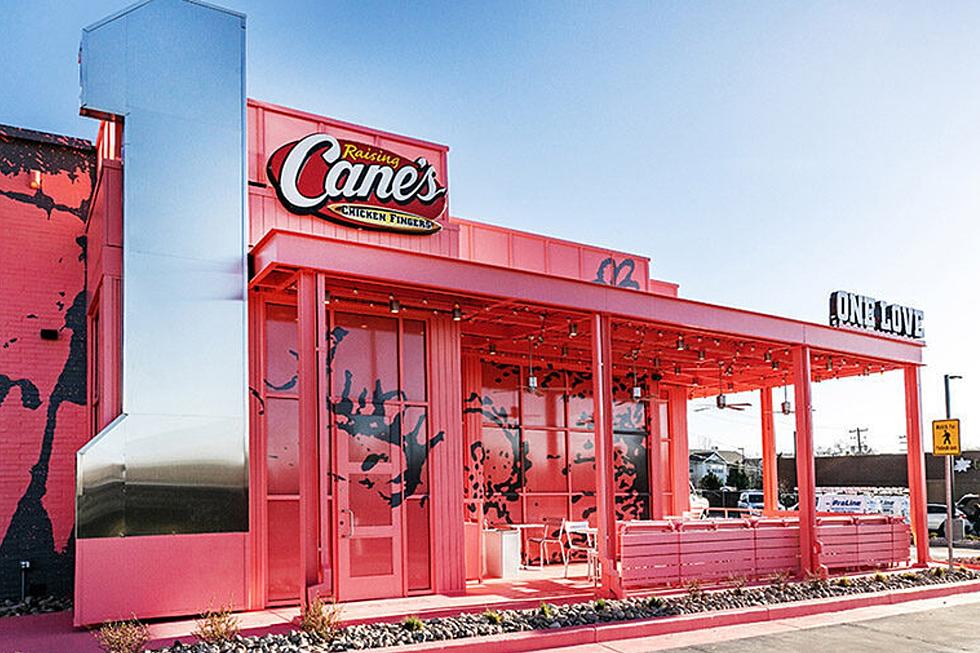 Post Malone Teams Up with Todd Graves on Custom-Designed Hot Pink Raising Cane's Restaurant
Raising Cane's Chicken Fingers
Rapper Post Malone was able to custom design a Raising Cane's Chicken Fingers location and it is impossible to miss.
Posty is clearly a fan of Cane's (we'll get to that part in more detail later) so, why wouldn't he jump at the opportunity to put his unique touch on the location right near his massive suburban Salt Lake City crib?
It was easy for Post to get this one-of-one Cane's location designed, thanks to his partnership with Raising Cane's founder and franchise owner Todd Graves. Actually, it's probably better to describe it as a friendship than a partnership due to the fact that Posty and Graves go way back.
You may or may not remember, but Graves actually made a cameo in the video for Post Malone's 2021 song "Motley Crew."
From photos of the exterior, it's obvious that the building is VERY hot pink with accents of Post Malone's tattoo designs. Local news stations reported on the Midvale, Utah location describing the interior (which is also pink) that features "window wraps to create a glow at night."
There is also an homage to one of Post Malone's favorite pastimes. If you're a fan of the "I Like You (A Happier Song)" rapper, you already know about his insane love for Beer Pong, and you can see his "Malone ping-pong track system," which has "ping pong balls running through a track system on a major interior wall, connecting to large shadow boxes filled with pink ping pong balls on either side and light fixtures with color changing filters, all to celebrate Post's love of pong."
The bathrooms also have a medieval theme, representing Post's love for medieval armor and there are numerous personal collectibles on display and even a Post Malone-themed vending machine.
While this place is obviously going to be a destination for Post Malone fans, and fans of unique Instagrammable content, some of the locals see the hot pink Cane's as an "eyesore."
Midvale/Salt Lake residents are complaining that they "ruined a perfectly good Raising Cane's Chicken Fingers location that was just recently opened as a regular restaurant not too long ago.
By the way, you don't have to drive to Utah if you want to enjoy one of the exclusive specials that will be available at the Midvale location. Next time you go to Cane's, try your combo the "Posty Way."
While you won't get the Post Malone-themed napkins, to-go bags, exclusive decal stickers, or collector's cups, you can still order just like the famous rapper.
Four (4) chicken fingers
Crinkle cut fries
Two (2) Cane's sauce cups
Two (2) Texas toasts
One (1) half unsweet tea/half lemonade
Check out The Advocate story to learn more about how Post Malone and Todd Graves came together for this concept and next time you're in the Salt Lake Area, be sure to snap it up at this new Cane's landmark that is sure to be a favorite for fans of Post Malone.
QUIZ: Can you identify 50 famous companies by their logos?
How well do you know the logos of 50 of the world's most famous companies? Keep scrolling to see if you can guess which icon belongs to which brand.