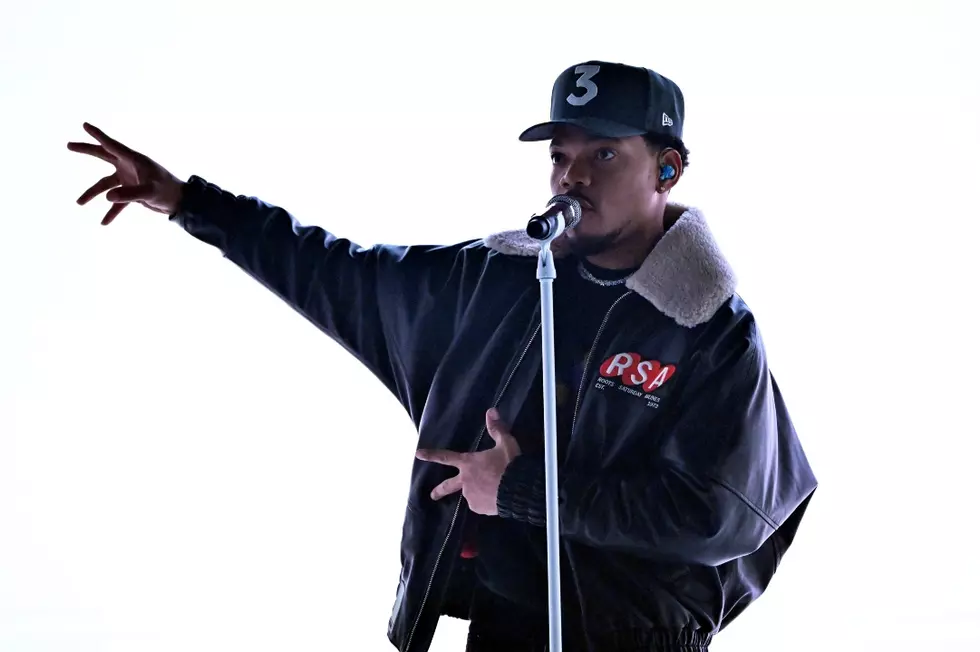 Chance The Rapper to Perform Songs From Acid Rap Mixtape for 10-Year Anniversary Concert
Todd Owyoung/Getty Images
Chance the Rapper will celebrate Acid Rap's 10-year anniversary with a headlining show at the United Center on Aug. 19 in Chicago, where he'll perform songs from the lauded tape.
On Tuesday (April 25), the Chicago rapper also announced that over the next couple months he will honor the record-breaking, Billboard-charting mixtape through a series of merch drops, special music releases and pop-ups. Produced by Live Nation, this marks Chance's first time performing at the arena since 2019, as the show will also feature fellow Chicago native Saba.
This year, Chance is also preparing to release a new body of work titled Star Line Gallery. The project is a reflection of how the "Juke Juke" rapper connects the worlds of art, music and cinematography while collaborating with fine artists from The Continent and The Diaspora. Star Line Gallery will feature tracks like "The Highs & The Lows" featuring Joey Bada$$ (collaboration with Gabonese photographer Yannis Davy Guibinga), "YAH Know" (collaboration with Chicago-based visual artist Mía Lee), "A Bar About A Bar" (collaboration with Chicago-based painter Nikko Washington and filmmaker Troy Gueno) and "Child of God" (collaboration with Gabonese artist and painter Naïla Opiangah).
Acid Rap's anniversary edition will be available on all streaming platforms this Sunday (April 30). Presale tickets and VIP packages to the United Center show in Chicago on Aug. 19 are available and will run throughout the week until the general sale begins April 28 at 10 a.m. All tickets can be purchased at livenation.com. You can also purchase exclusive Acid Rap 10-year anniversary merchandise at shop.chancestuff.com.
See 13 SoundCloud-Era Hip-Hop Projects With No Skips
Which project is your favorite?