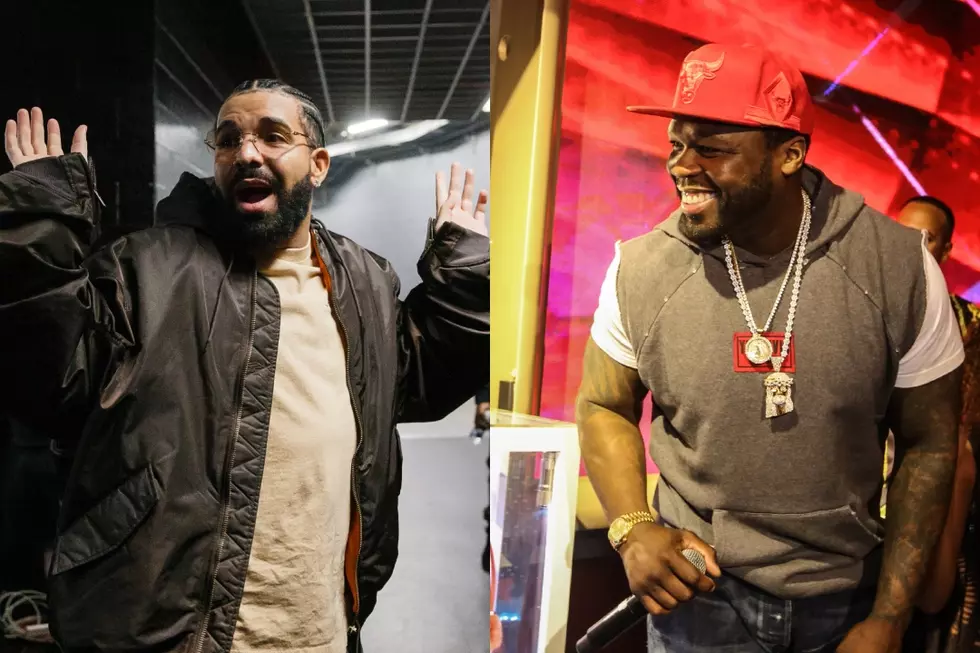 Drake Faces Backlash for Canceling Lollapalooza Brasil Set After Partying With 50 Cent
Cole Burston/Thaddaeus McAdams/Getty Images (2)
Drake is catching heat after he canceled his set at 2023 Lollapalooza Brasil but was spotted partying with 50 Cent in Miami the night before.
Drake was set to headline the annual showcase in São Paulo, Brazil on Sunday (March 26). However, that day, the festival released a statement announcing Aubrey would not be showing up and would be replaced by Skillrex.
"Due to unforeseen circumstances, Drake is without members of his sound and production team, essential for the realization of the Lallapalooza show in Sao Paulo," the statement reads, according to Google translate. "Drake was excited to perform for his fans in Brazil. Unfortunately, this is out of his control. Sorry."
The festival also announced it will be giving out refunds.
The night prior, Drake was captured on video partying with 50 Cent for his birthday celebration at Booby Trap on the River in Miami, leaving some fans pissed off that Drake could party the night away at a strip club but not show up to perform.
"DRAKE CANCELLED HIS HEADLINING SLOT AT LOLLAPALOOZA BRAZIL SO HE COULD GO TO THE CLUB IN MIAMI WITH 50 CENT," one person posted on Twitter. "GRINGOS IN FUCKING LATIN AMERICA. I HATE Y'ALL."
"The flight that left Bogotá to take Drake to São Paulo was suddenly diverted to Miami. Logistical problems were alleged to be able to perform in Brazil and now this video of him partying with 50 Cent is coming out," another person posted with a side-eye emoji.
"Drake canceled his show at lolla brasil to GO TO 50 CENT'S BIRTHDAY I can't believe it," someone else commented.
XXL has reached out to Drake's team for comment.
Drake is prepping for his It's All a Blur Tour with 21 Savage, which is set to start in June.
See Video of Drake Partying With 50 Cent in Miami and Reactions Below
Read 10 Wild Stories That Took Place During Hip-Hop Tours