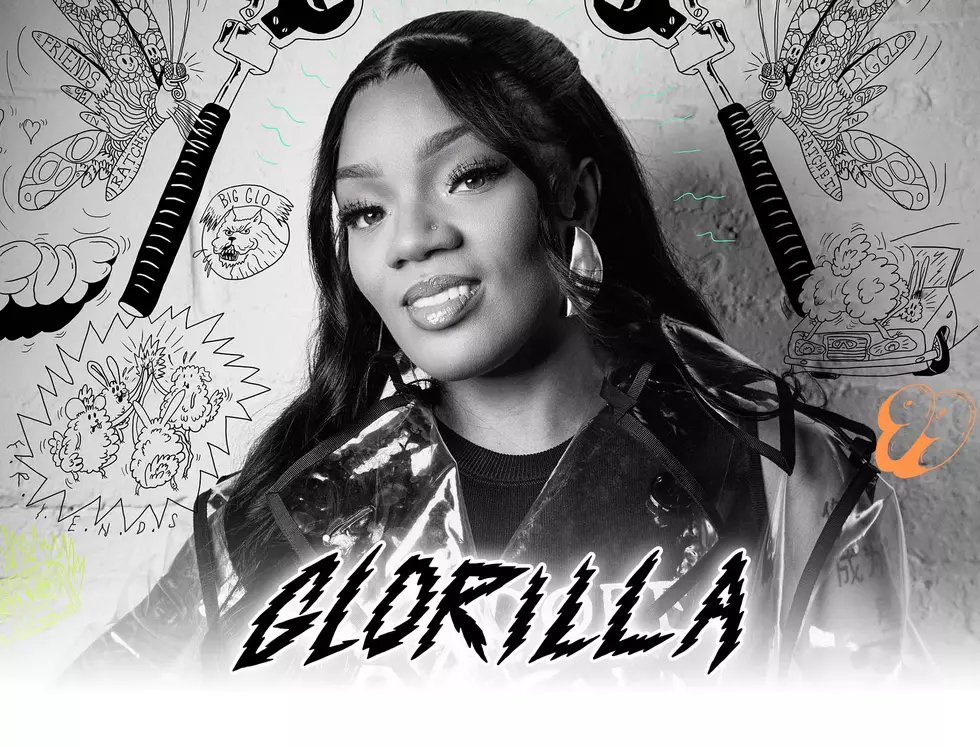 GloRilla – 2023 XXL Freshman
GOV'T NAME: Gloria Woods
AGE: 23
REPPIN': Memphis
TWITTER: @GloTheofficial
INSTAGRAM: @glorillapimp
TIKTOK: @glorilla03
FACEBOOK: @gloyaltygirl
NOTABLE RELEASES: "F.N.F. (Let's Go) with Hitkidd, "Tomorrow 2" with Cardi B, "On What You On" with Moneybagg Yo; Project: P Status; EPs: Most Likely Up Next, Hitkidd's Set The Tone with Gloss Up, K Carbon, Slimeroni and Aleza, Anyways, Life's Great…; Guest Appearances: G Herbo's "Outside," Duke Deuce's "Just Say That," Don Toliver's "Leave The Club"
LABEL: CMG/Interscope
CURRENTLY WORKING ON: Debut album dropping this year.
WHO ELSE SHOULD BE PART OF THIS YEAR'S CLASS: "My girls Gloss Up, K Carbon, Aleza, Slimeroni. And, of course, Ice Spice."
INFLUENCED BY: "Chief Keef. Moneybagg Yo. Beyoncé. I love Beyoncé. Three 6 Mafia. La Chat. Gangsta Boo. Yeah, them my top."
AS A FRESHMAN IN HIGH SCHOOL:


"I was just getting back in school because I had got home schooled [in] eighth grade. I didn't have a good ninth-grade year. I didn't have a fun freshman year like everybody else because school was boring.

In high school, I was kind of a class clown. I used to do my work when I went to class. I used to skip class. I used to do my work, but I was just outspoken. And so, being outspoken, you go get into fights and stuff. I used to be in the fight. I loved music class, but I only love music because they used to let me skip class. They used to let me go on all three lunches. I liked algebra. I liked chemistry because it was so hard and I like a challenge."
TRUTH ON BEING AN XXL FRESHMAN:
"I always see the Freshman class covers come out, and I'd be like, This lit. When you get on there, you done made it. When they said I was going to be on there, I was like, OK, let me pop my s**t then. XXL is big. I always want to be on the cover, like coming up as a rapper, being local. And when I used to always see the covers come out, I used to be like, One day, I want to be on there. I'm actually here.
It feels great to feel like I made it. It feel like I got a lot more to do. Like just the beginning. These opportunities don't come to everybody, so you got to take advantage of them when they do come. Especially big stuff like this. So, you got to participate. [Being a Freshman became a dream of mine] when I started taking rapping serious and I thought, This is one of the things that show you made it for the breakthrough artists.
[When the cover comes out] I'm going to drink [to] that. I ain't going to promote [the alcohol] because they ain't cutting me no check. I'm gon' get drunk, you know what I'm sayin'? Just turn up like always. I'ma have a parade inside my city, yeah. My fans be, like, so proud of me. They ain't stop saying how proud of me they are. They still proud of me like I just made it."—Aleia Woods
Watch GloRilla's 2023 XXL Freshman ABCs
As GloRilla's rap career continues to skyrocket, the 2023 XXL Freshman fully intends to keep her foot on the gas. It's been a year since her 2022 breakout single, "F.N.F. (Let's Go)," earned the Memphis rapper her debut on the Billboard Hot 100 chart. The HitKidd-produced anthem peaked at No. 42 and then made way for GloRilla to crack the top 10 on the Billboard Hot 100 for the first time with "Tomorrow 2" featuring Cardi B. It's clear she's winning. Now, get to know the more comedic side to Glo in her version of XXL's ABCs.
Coming in hot, GloRilla rips through letters A through D with a two-track mind. She declares, "A is for ass 'cause I got a lot of it," and "bad for B 'cause I'm a bad b***h." For C, it's no surprise the "Get That Money" rhymer is all about her "cash" and of course, "D is for d**k" because she says she simply "loves" it. From there, the sequential letters F, G and H find Big Glo switching up the focus to her gold-certified smash, "F.N.F. (Let's Go)," her exceptionally catchy rap name, as well as her righteous middle name, "Hallelujah."
As we get to know more about GloRilla while she carries on with the alphabetical onslaught, the "Out Loud Thinking" spitter makes it known that she has no intention of seeing her astronomical career trajectory slow down any time soon. After using K to let everyone know that she's going to "keep her foot on the gas," GloRilla drives her point home even further with the letter R because she's "running s**t" out here.
In GloRilla's ABCs video below, learn a "little sum-sum," as she puts it, about the continuously rising Memphis rap star.
Watch 2023 XXL Freshman Class Revealed
See the 2023 XXL Freshman Class