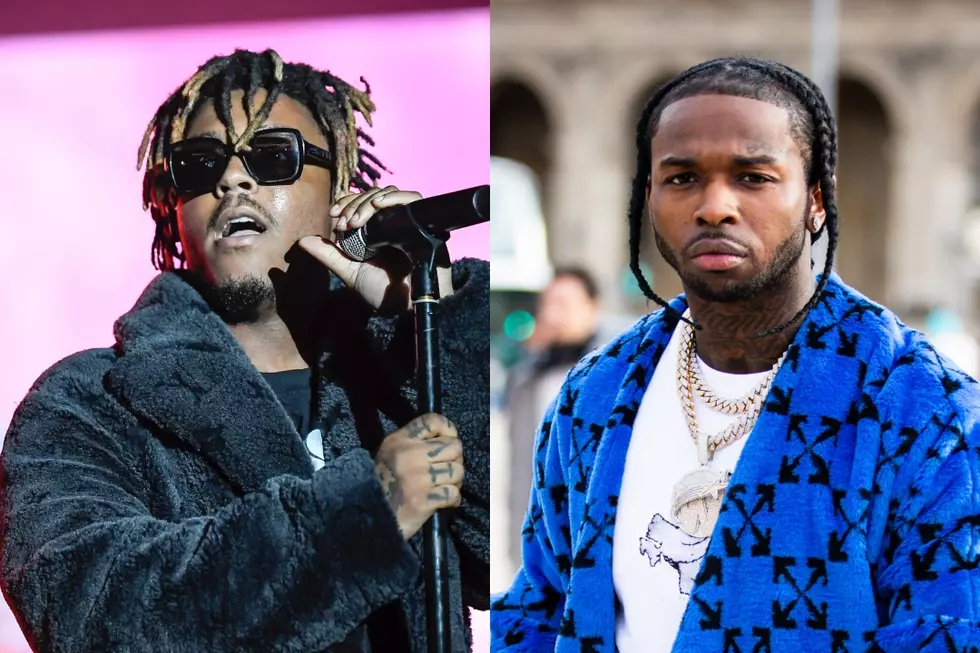 Juice Wrld and Pop Smoke A.I.-Generated Songs Surface – Listen
Steve Jennings/Claudio Lavenia/Getty Images (2)
A.I.-generated voice-overs are all the rave online these days and now Juice Wrld and Pop Smoke are the latest artists to get robotic raps.
On Wednesday (April 12), a new song surfaced that utilizes hauntingly real-sounding Juice Wrld vocals composed with a computer, created by Sam Haberman and Ben Paschke. "I don't even know what I'm on these days/I been feeling so many types of ways," A.I. Juice Wrld croons over the track, a typical Juice Wrld-type beat. "Touring back and forth, been through 40 states/And you can't even see what we got at stake."
"This is probably the best A.I. songs I've heard. It really sound like him," one person commented on the video.
"It just sounds good because it's his voice other wise it's not juice wrld level," another person opined.
Pop Smoke's vocals have also been resurrected via A.I., in a seemingly more comical fashion. On Wednesday (April 12), TikTok user jess.akinson released a version of Ice Spice's "Munch (Feelin U)" complete with computer-produced vocals from the late Brooklyn, N.Y. drill rapper.
Recently, a number of songs have been produced with the use of A.I. to mixed reviews. Hit-Boy was recently wowed by a version of his song "2 Certified" that featured A.I. raps from Ye. Earlier this year, David Guetta debuted a song using deep fake lyrics of Eminem. Earlier this month, Jay-Z's personal engineer Young Guru voiced concern after hearing A.I.-generated Jay-Z vocals.
Listen to Juice Wrld and Pop Smoke A.I.-Generated Songs Below
See Rappers' Real Names