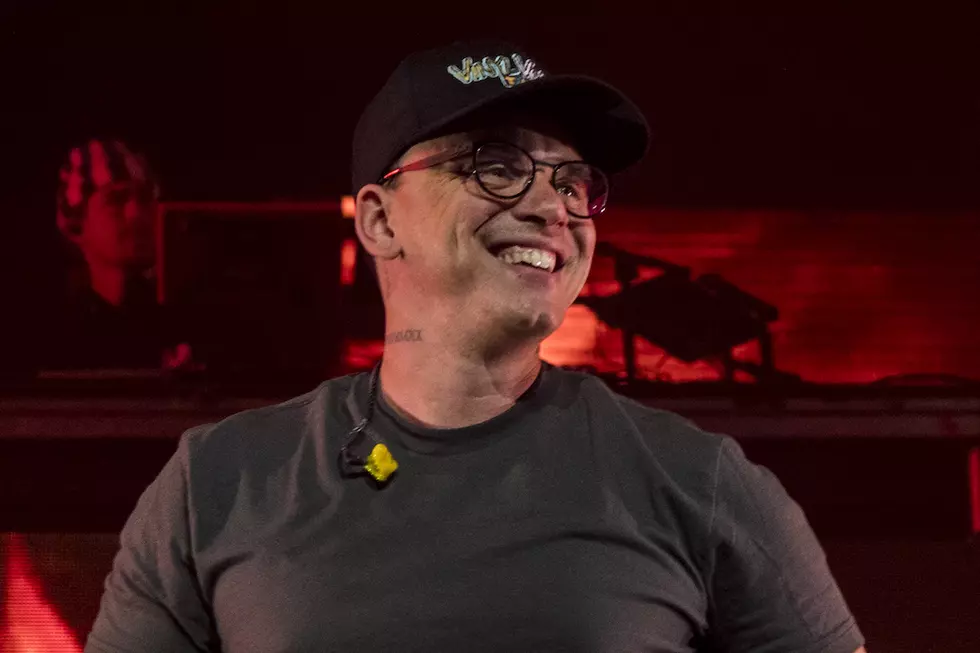 Logic's Wife Brittney Noell Pregnant With Their Second Child
Danielle Del Valle/Getty Images
Logic is working on a new project this year with his wife, Brittney Noel. The couple recently announced they are expecting their second child together.
On Sunday (Jan. 1), Logic jumped on his Instagram page and posted a heartwarming video to announce that he and his wife, Brittney Noell, are having another baby. In the clip, the Maryland rapper is in the doctor's office as he's filming the ultrasound with Noell watching baby No. 2 on the screen in front of her. Logic captioned the clip, "Happy New Baby!"
Noell also posted the same video on her IG account and captioned it, "Baby Hall #2 coming 2023 [white heart emoji]." There's no word on how far Noell is into her pregnancy. The couple didn't provide a specific date of when their baby would arrive.
Logic and Noell's upcoming newborn will be their second child together following the birth of their son Bobby in July 2020. It was also the same year the 32-year-old rhymer announced that he was retiring from rap following the release of his sixth album, No Pressure.
However, Logic couldn't resist grabbing the microphone again. Nearly a year later, on June 16, 2021, the "1-800-273-8255" artist announced his triumphant return to rap on Twitter with the simple statement via his attorneys: "I'm Back."
Then, in July of 2021, Logic dropped a new mixtape, Bobby Tarantino III, the third installment in his Bobby Tarantino series. Last year, Logic teamed up with Wiz Khalifa for a co-headlining excursion dubbed Vinyl Verse Tour.
It looks like Logic will be hitting the road in 2023 so he will have diaper money on deck.
Congrats to Logic and Brittney Noell on their new baby.
Watch Logic's New Baby Announcement Below
See Rappers Who Got to the Bag Through Video Games