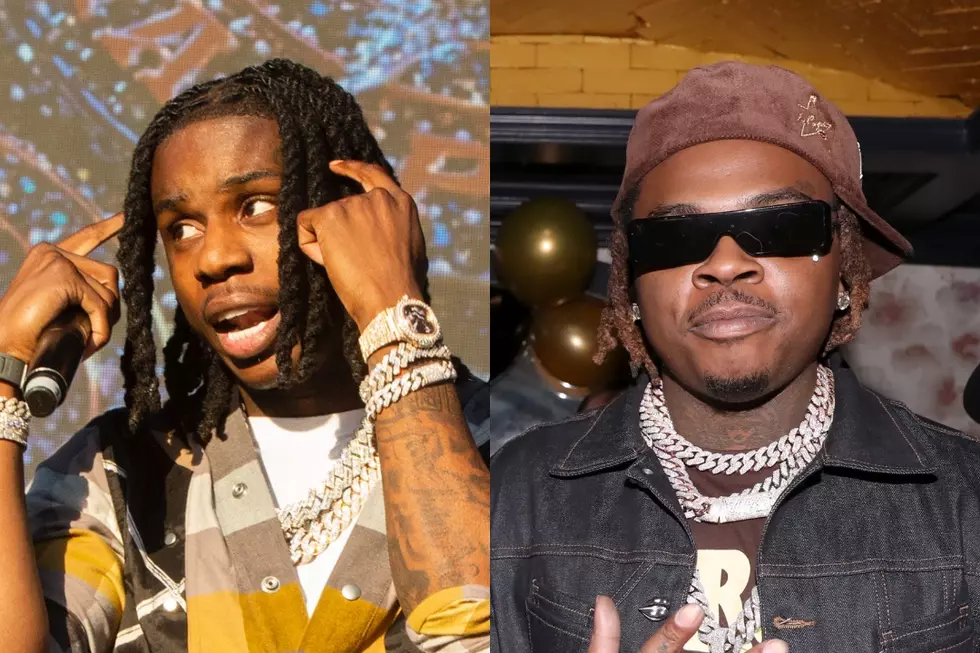 Polo G Denies Unfollowing Gunna, Says He Never Followed Him to Begin With
Barry Brecheisen/Johnny Nunez/Getty Images (2)
Polo G is shooting down rumors that he is the latest rapper to unfollow Gunna on social media.
Gunna has faced lots of backlash from his peers since being released from jail after taking a plea deal in the YSL RICO case, with the Atlanta rapper reportedly losing multiple celebrity follows on Instagram in the past couple of weeks. On Friday (Jan. 20), the No Jumper blog reported Polo G was the latest rapper to hit the unfollow button.
"Polo G joins the trend and unfollows Gunna on Instagram," the post read.
The "My All" rapper responded to the post on his Instagram Story, denying the claim was factual.
"I wasn't neva following him to unfollow him y'all b on dick," Polo G wrote.
In a follow-up post he added, "I don't follow up behind nobody. I make my own decisions as a man and I do a good job at minding my business u don't see me in shit for a reason...I don't [fuck with] niggas good or bad simple and plain."
Gunna's plea deal and leaked courtroom confession in the YSL RICO case have turned many people against him, despite Gunna and his attorney being adamant that his plea deal has no affect on Gunna's codefendants. Most recently, both Lil Durk and Bobby Shmurda released songs that people believe feature lyrics dissing Gunna. Lil Baby, Meek Mill and others reportedly unfollowed Gunna on IG, prompting "Gunna Unfollowed" memes to spread like wildfire.
See Polo G Shooting Down Rumors That He Unfollowed Gunna on Instagram Below
See 10 of the Shortest Beefs in Hip-Hop
Beefs within rap that ended quickly.