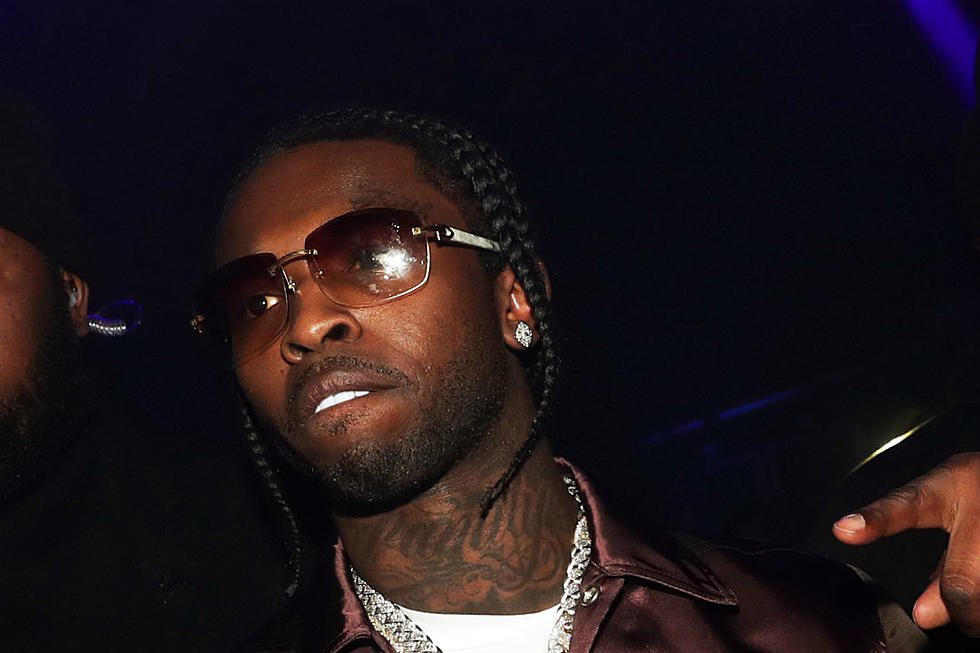 Pop Smoke's 18-Year-Old Murder Suspect Admits to Killing Pop – Report
Johnny Nunez., Getty Images
An 18-year-old murder suspect has admitted to killing Pop Smoke.
According to a Los Angeles Times report, published on Friday (May 12), an 18-year-old man confessed to the murder of Pop Smoke in juvenile court. The suspect, who was 15 years old at the time of the murder, further admitted to the charges of home-invasion robbery. He's expected to remain incarcerated in a state juvenile facility until he turns 25.
The suspect's name has been withheld from the media, per L.A. County Superior Court Judge J. Christopher Smith's court order. During the hearing, Judge Smith admonished the 18-year-old and his 19-year-old co-defendant for taking a life for no good reason.
"You have no right to take somebody's life. You have no right to take somebody's property," Smith reportedly said (via City News Service).
The 18-year-old's confession comes after a 20-year-old man pleaded guilty in April and admitted to his involvement in the killing of Pop Smoke, born Bashar Jackson, during a robbery at a Hollywood Hills, Calif. mansion in February of 2020. That suspect was sentenced to four years and two months in the Secure Youth Treatment Facility and could remain in juvenile custody until he was 25.
According to the LA Times, three other people were charged in Jackson's death: one juvenile defendant, Corey Walker, 19, and Keandre Rodgers, 18, have yet to be sentenced.
Pop Smoke, born Bashar Jackson, was a rising star in the Brooklyn drill rap scene before he was shot and killed on Feb. 19, 2020, inside a Hollywood Hills, Calif. home he was renting while on a four-day trip to Los Angeles. While staying at a rented house, the late Brooklyn rhymer inadvertently shared a photo of a gift bag from his favorite clothing brand Amiri, which disclosed the address of the residence.
That night, four men wearing ski masks broke into the house and ventured into Pop's bedroom where they confronted the rapper in a shower. One of the suspects—a 15-year-old boy—pistol-whipped the rapper and shot him three times in the back, a detective testified during a preliminary hearing. The robbers ran off with Pop's diamond-encrusted Rolex, which they sold for $2,000.
Since his death, Pop Smoke posthumously achieved two back-to-back No. 1 albums: Faith in 2021 and Shoot for the Stars Aim for the Moon in 2020.
See the Current Status of Every Murdered Rapper's Case
XXL takes a look at the current status of the cases of hip-hop murders that have occurred over the past 35 years.