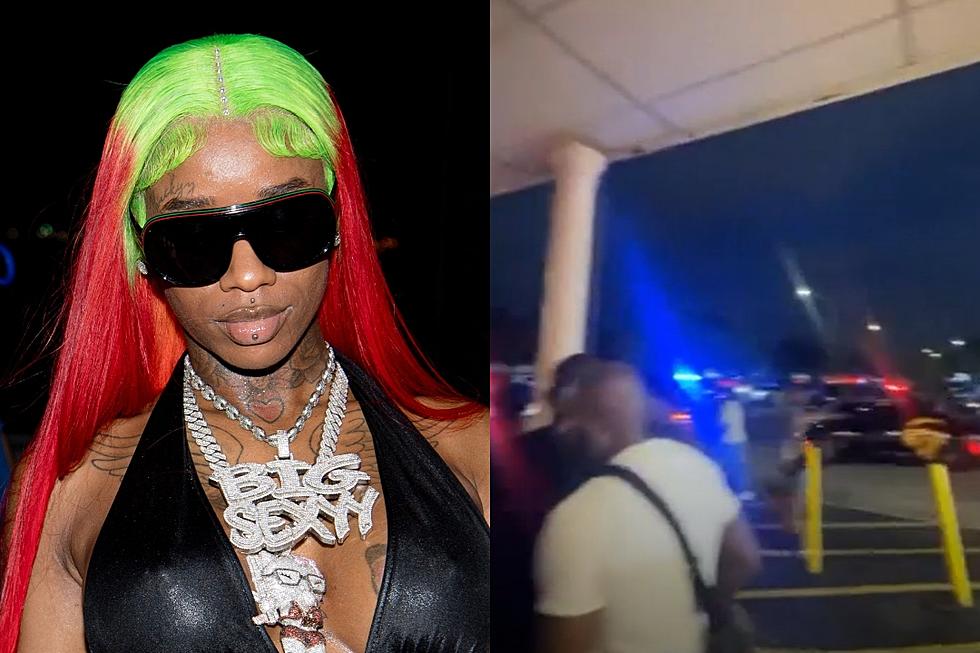 Sexyy Red Video Shoot Ends With Two People Shot, One Dead – Report
Marcus Ingram/Getty Images/TMZ
A Sexyy Red music video shoot reportedly ended in gunfire last night, leaving two people shot, one of whom died.
Shooting at Sexyy Red Video Shoot
On Thursday night (Sept. 14), a Sexyy Red video shoot in Orlando, Fla. reportedly turned deadly when someone opened fire, hitting two people and killing one person. TMZ reports the shooting took place at Oak Park Flea Market, where the rapper was shooting the visual for her new single "Shake Ya Dreadz." According to the celebrity news site, the suspect opened fire hitting two people before fleeing the scene. One of the victims was pronounced dead on the scene, while a second person was transported to a local hospital.
XXL has reached out to the Orlando Police Department and Sexyy Red's team for comment.
Video Surfaces From Shooting
Video from the aftermath of the incident has surfaced online. One clip shows the deceased victim laid out on the ground while surrounded by police officers. Another video shows women walking while police car lights are seen in the background.
Sexyy Red Offers Condolences
Sexyy Red has released a statement about the shooting, offering condolences to the victims of the shooting.
"I send my condolences to the family of the man who lost his life and prayers up to the person who was wounded," she wrote on her Instagram Story. "But I gotta address the rumors that it happened at my video shoot [because] this is not true, at all. To be clear, this happened at a gas station across the street from my video shoot. Florida Highway Patrol and Broward County Sheriff's Office confirmed that the shooting was not on my set."
See Sexyy Red's Message Offering Condolences to Shooting Victims Below
See Rappers Who Beat Major Legal Cases and Walked Away With a Victory
Hip-hop came out with a win in some way in these cases.