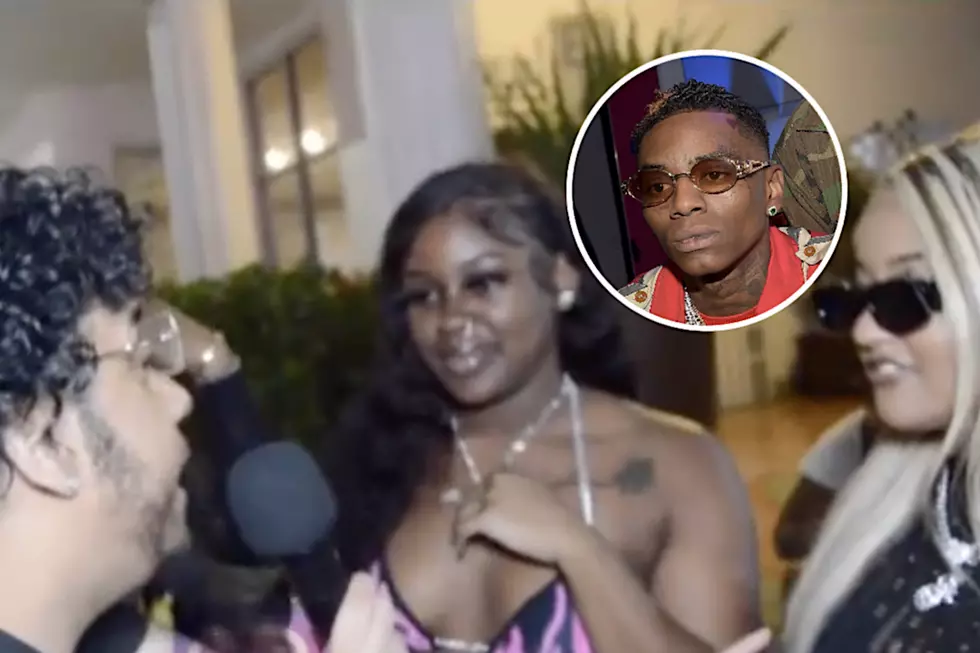 Soulja Boy Goes on Angry Rant After People Choose $250 in Food Stamps Over Having Dinner With Him – Watch
856_Ent/Instagram/ Marcus Ingram/Getty Images
Soulja Boy is angry after watching a video where people picked getting $250 in food stamps over dinner with him.
In a video posted on 856 Entertainment's Instagram page last Wednesday (March 22), an interviewer asked several ladies to pick two options: $250 in food stamps or dinner with Soulja Boy. Overwhelmingly, all the women picked having food stamps instead of a meal with the Atlanta rapper.
Soulja Boy caught wind of the video and launched into an angry rant slamming people who chose $250 in food stamps over dinner with Big Draco, himself.
"Y'all n***as are gon' die broke, broke-ass n***a. F**k-ass n***a," he yelled during his tirade.
"Y'all some broke-ass n***as. Y'all couldn't go out to dinner with me if y'all wanted to," he added.
Soulja also threw the state of New Jersey under the bus because the company, 856 Entertainment, is based in southern New Jersey.
The question itself came from a viral social media discussion in 2021 when people were asked to choose between "$500,000 or dinner with Jay-Z?" It sparked a massive debate on Twitter between people who believed taking the money was a better investment and others who thought dinner with Hov was a better option.
Jay-Z may have chimed in on the debate when Tidal, a streaming company he's part owner of, jumped on Twitter and wrote: "Take the $500K."
Nevertheless, Soulja Boy is upset that people don't see him as a savvy businessman. Make no mistake, he's a marketing genius and still makes music in the rap game.
Watch 856 Entertainment's Video and Soulja Boy's Angry Reaction Below
See Rappers Who Share the Same Birthdays