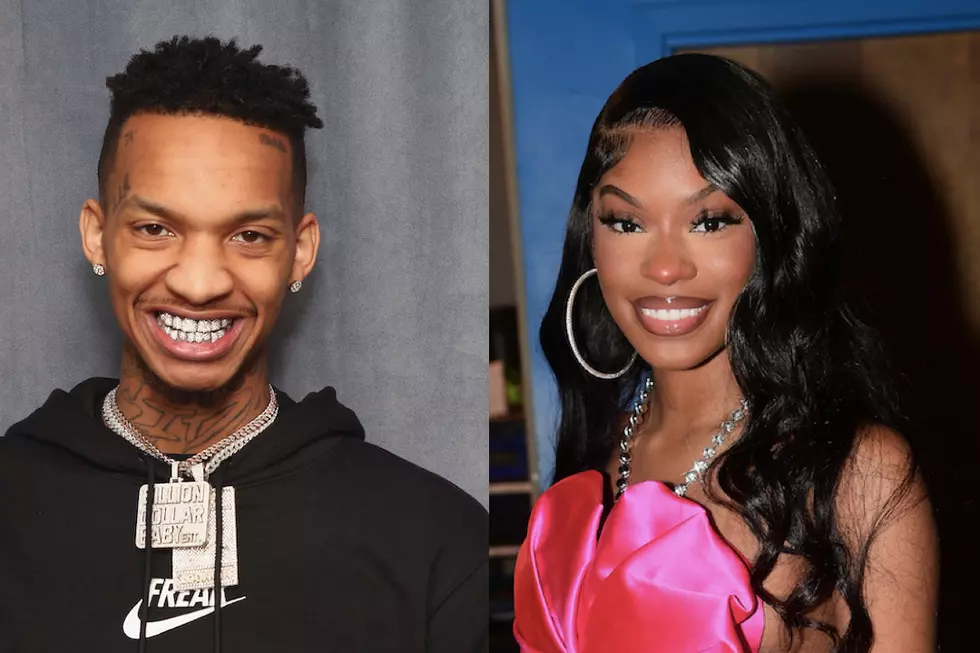 Stunna 4 Vegas and Monaleo Are Expecting Their First Child Together
Astrid Stawiarz/Getty Images/Prince Williams/Wireimage
Congratulations are in order for Stunna 4 Vegas and Monaleo. The couple are expecting their first child together.
On Saturday (April 15), Stunna 4 Vegas hopped on his Instagram account to confirm that he and his ladylove Monaleo, are expecting a baby. In his post, the North Carolina rhymer shared a few photos including the ultrasound pic of the baby and a photo of a smiling Monaleo who is visibly pregnant. In the caption, Stunna wrote a heartfelt message to his mom-to-be.
"I tightened up for you, I turned all this s**t around for you I love you so much & ain't got to touch you yet you won't have to worry about nothing as long as me or yo mama around I won't steer you in the wrong direction," he wrote. "I won't miss a beat I won't let you make the same mistakes I made we gone have the relationship & bond that I always wanted from a father."
"I can't wait to catch you & hold you I appreciate you & your mama for changing my life right on time," he continued. "I can go on & on moral of the story is it's all about you kid nothing matters anymore you the top priority."
Stunna concluded: "@themonaleo thank you for letting me in like no other I'm rocking to yo beat 4L & after [world emoji]."
Monaleo also announced her pregnancy on her Instagram page. The 21-year-old artist posted a photo of herself wearing a gorgeous pink sheer dress with her belly visibly showing. She wrote in the caption, "God is a woman.."
Congrats again to Stunna 4 Vegas and Monaleo.
Read Stunna 4 Vegas and Monaleo's Announcements of Their First Child Together Below
See Rappers With Acronyms in Their Name
Which rapper has the most unique acronym?