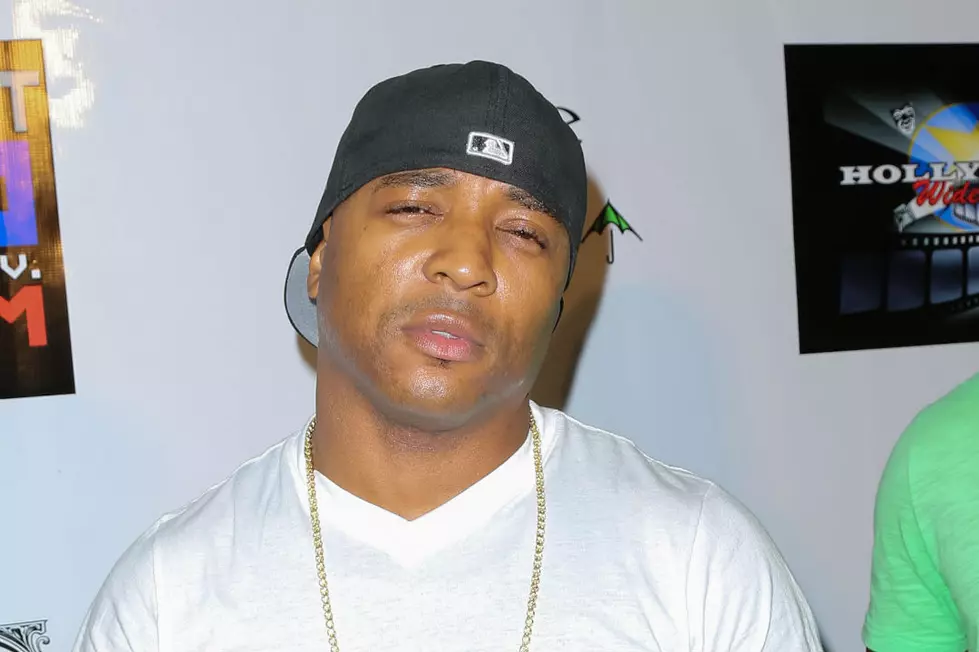 40 Glocc Will Plead Guilty to Promoting Prostitution
Paul Archuleta, Getty Images
On Wednesday (Oct. 23), TMZ reported that the California rapper has agreed to plead guilty to one felony count of promoting prostitution of an individual. In turn, prosecutors will drop the two other felony charges of fleeing a peace officer in a motor vehicle and engaging in the sex trafficking of an individual. The terms of his deal stipulate that he can argue for a jail sentence between four months to one year.
40 is now out on bail until his next hearing in February. The judge has yet to sign off on the deal.
As previously reported, 40 Glocc was arrested in 2017, along with three others who cops say were all involved in a prostitution ring. According to the reports, 40 drove a woman to perform sexual acts on someone she'd met through her ad on the now-defunct website Backpage.com. The man turned out to be an undercover Minnesota cop, however, and arrested the woman. 40 fled the scene, but he was captured later that night.
XXL has reached out to 40 Glocc for comment.
See 22 Hip-Hop-Related Police Raids