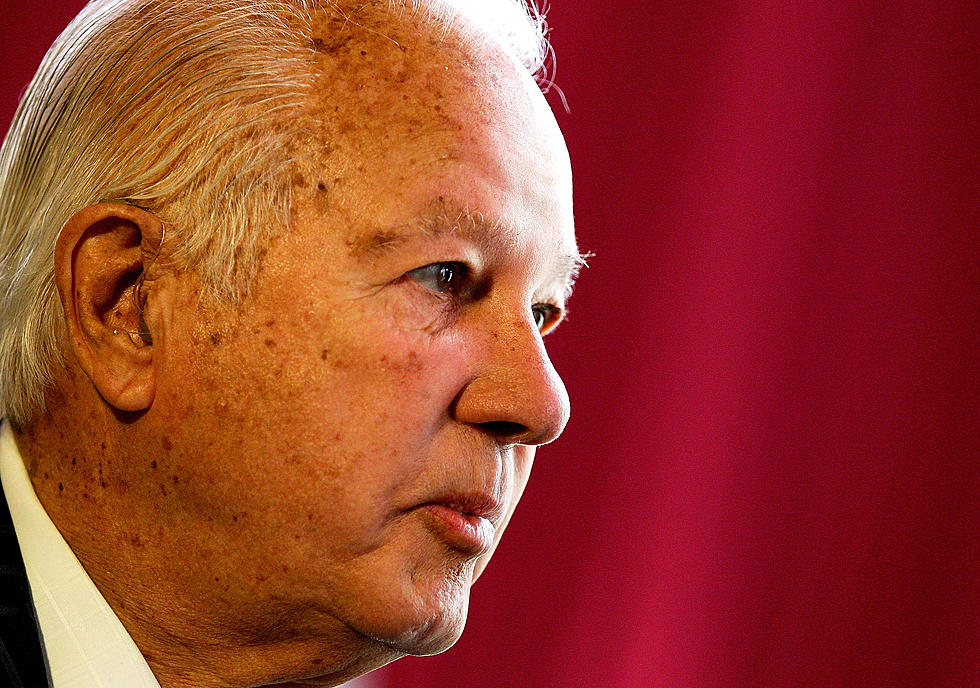 8 Of The Most Influential Elections In Louisiana History
Photo by Sean Gardner/Getty Images
The history is still being written for those elected officials in office, so they were not included in this post. As the second term for Governor John Bel Edwards comes to a close, Louisiana voters will once again head to the polls to elect a new governor for the Bayou State this November 18, 2023.
With election season heating up, we are looking back at 8 of Louisiana's most Influential Elections In History.
1. 1928 - 1932 - Huey Long (elected governor)
Known as The Kingfish, his legacy was proposing the Share Our Wealth Campaign. He believed that every individual had a right to wealth. Long wanted to minimize wealth inequality, by implementing a Federal tax and spending policy. The idea was to put a cap on how much wealth one person could acquire, with the max being an inheritance of $5 million.
Thereby securing a more equitable distribution of wealth throughout the country. He coined the phrase and song with the same title, "Every Man A King." Long and Robert F. Kennedy are the only two sitting U.S. senators to be assassinated. He was 42 at the time of his death.
2. 1964 - 1972 - John McKeithen (elected governor)
McKeithen successfully engineered the passage of a constitutional referendum that would allow governors to run for re-election. A pivotal moment in the 20th century because it would be the first time this had been allowed in Louisiana. Despite the risk, he was an advocate for civil rights. To help cool racial tensions he established a biracial Louisiana Commission on Human Relations. He was extremely popular as governor and championed the iconic New Orleans Superdome stadium.
3. 1966 - Voters approve two terms and the domed stadium
Governor before McKeithen was limited to only one successive four-year term. But because he was so popular voters approved an amendment-allowing governor's two terms changing Louisiana politics forever. On the same ballot was a proposed amendment authorizing the construction of the New Orleans Superdome stadium.
4. 1970 - 1978 - Moon Landrieu (mayor of New Orleans)
Landrieu was the first Louisiana elected official to achieve the passage of the federal voting right in 1967. His victory revealed the emerging power of the black vote. Previously, white candidates had courted the black vote behind the scenes, Landrieu set a precedent by openly asking African Americans for their vote, when other white candidates sought the Black vote in secret.
His children Mitch and Mary followed him into politics. Mitch Landrieu as Lt. Governor and two terms as mayor of New Orleans. Mary Landrieu served as a state representative, for two terms in the U.S. Senate, and a state treasurer.
5. 1971 - Edwin Edwards (elected governor)
Known as the "Cajun King." He had the gift of gab and could deliver a steady supply of memorable one-liners. Outside of corruption charges and serving 8 years in prison, Edwards dominated Louisiana politics for three decades. He famously won a race against the Clans David Duke where during his campaigning he would say, 'Vote for the crook – it's important.' as well as for his witty political instincts.
Edwards served four terms as Governor and legalized land casinos in New Orleans in 1992, He argued that Louisiana had to compete with other states that had recently legalized those forms of gambling. Edwards accomplish the creation of the first new Louisiana state constitution in more than a half-century.
5. 1973 - Voters approve new state constitution
This was Edwin Edward's greatest success was getting a new constitution across the finish line. The referendum was a study of the geographic shift in state elections. Years later other states needing to upgrade their legal structure studied how Edwards model constitution.
6. 1977 - Dutch Morial (mayor of New Orleans)
Morial, a civil rights activist, and the first Black elected to the state senate and as the mayor of New Orleans. He was known as the Jackie Robinson of Louisiana politics because performed well under pressure.
He was tough and very wise. However, he had a bad temper. His son Marc Morial would also serve as mayor of New Orleans and continue the name in City Hall.
7. 1991 - David Duke vs. Edwin Edwards
Voters said no to white supremacists and former Clan Grand Dragon David Duke. Edwards was re-elected to his fourth non-consecutive term. During his campaign, Duke claimed to be a born-again Christian that renounced racism and anti-Semitism after his conversion. No one bought it, including the entire Republican party at the time. It was a brief political moment in time when Louisiana citizens stood together to defeat a candidate.
8. 1999 - 1999 Mike Foster (re-elected governor)
Foster's election was the first Republican to be elected before in the century, Prior to his two terms, both Dave Treen and Buddy Roemer only served one term. Ironically because both were preceded and succeeded by Edwin Edwards! But Foster became the first Republican governor in Louisiana to be reelected.
He too was succeeded by a Democrat, Kathleen Blanco. Foster is credited for his work in Louisiana's education and for restoring the state's image. One of Foster's most significant long-term consequences was introducing a 24-year-old whiz kid named Bobby Jindal, to head up Louisiana's health programs.
LOOK: These Are the Most Valuable Crops Grown in Texas
Stacker
compiled a list of the most valuable crops produced in Texas using data from the U.S. Department of Agriculture.