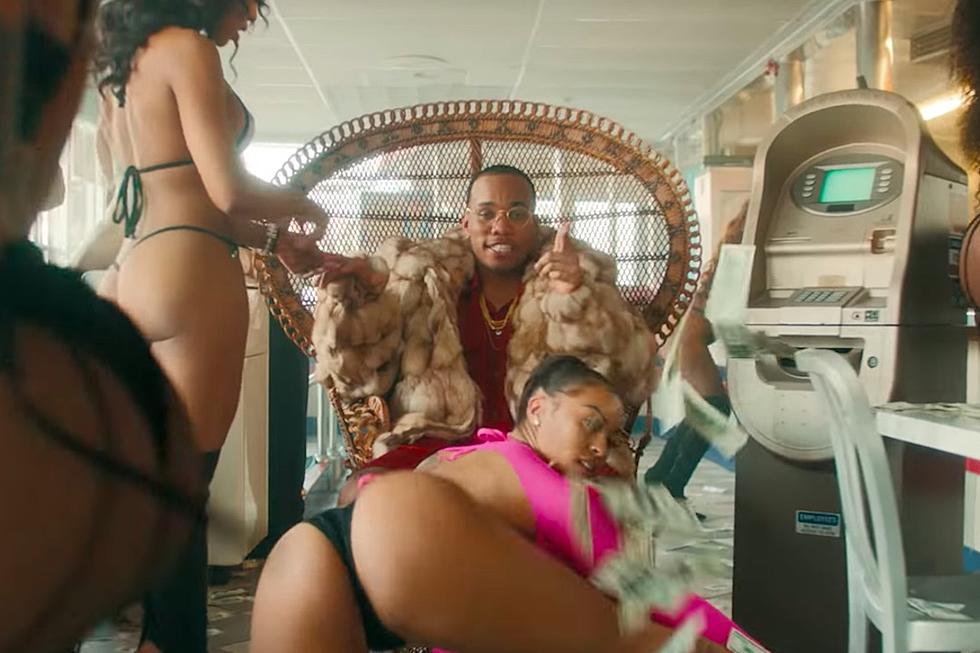 Anderson .Paak Wilds Out With Unlimited Cash Supply in "Bubblin'" Video
Anderson Paak via YouTube
Just a day after releasing his new single, Anderson .Paak is coming through with a new set of extravagant visuals. The award-winning musician releases the music video for his "Bubblin'" record, which features him embracing an ATM that can't stop pouring out stacks of money.
Anderson attempts to take out some cash from a local ATM but after discovering its fortunate malfunction, he starts to use it to his advantage by living out some of his wildest fantasies. The Calmatic-directed clip features scenes of the Malibu entertainer living a lavish lifestyle including a dinner filled with twerking vixens, performing on top of a billboard, swinging from a chandelier, playing dice on the street and much more.
At one point, the ATM sits at a dinner table with a woman, who shows concern for Paak continuing to drain the machine of their money. She advises the machine to take action against the singer, leading to the ATM eventually falling on top of Anderson at the end of the visual.
This is just one of the songs that the 2016 XXL Freshman is offering to fans this year, as he claims that he will be dropping two new albums in 2018. While one project will be Anderson .Paak on his solo tip, the other will feature him teaming up with his band The Free Nationals.
Watch the music video for Anderson .Paak's "Bubblin'" single below to see him embrace his lavish lifestyle.
See Behind-the-Scenes With Anderson .Paak at 2016 XXL Freshman Class Cover Shoot