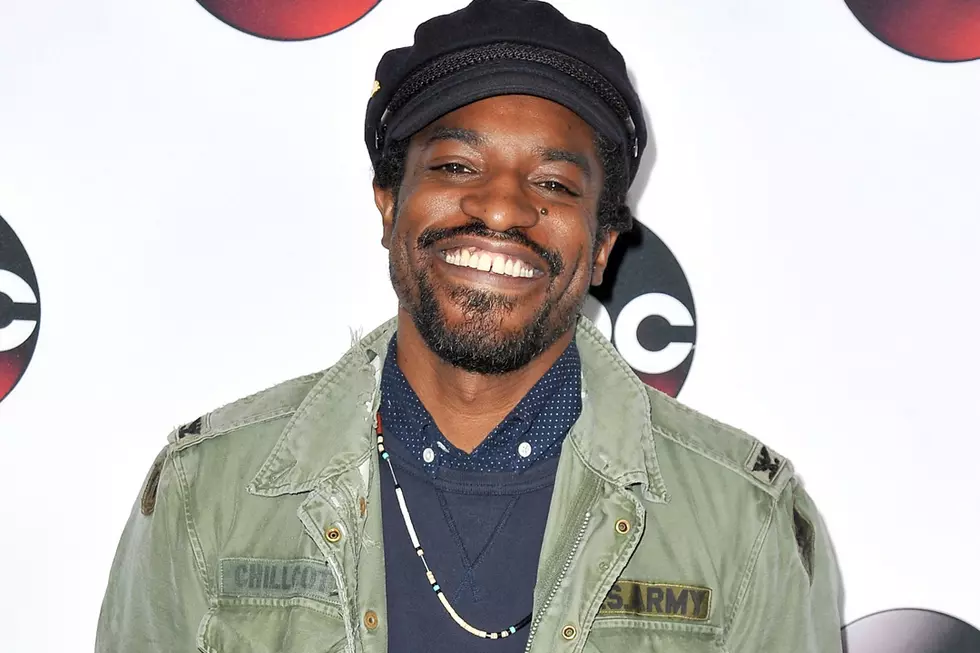 Andre 3000 Hates Going to the Studio, Prefers Producing for Other Artists Now
Jerod Harris, Getty Images
With every one-off interview, cryptic Instagram rumor and increasingly lengthy gap between stellar guest verses, the tantalizing potential of a classic André 3000 solo album fades just a little bit more. Unfortunately for rap fans, that process has seemingly continued. In a new interview with the folks at GQ, 3 Stacks reveals that he's not really all that into recording these days.
"Actually, I hate going to the studio. So what's got me going once again is me being excited about other artists," he says. "I've been working on producing a few artists. A couple projects."
The OutKast member says he hasn't been able to keep up with the evolving sounds of hip-hop. "But here's the crazy thing: I don't have the pulse anymore. Rhythms change every generation," the rap legend offers. "The intensity and the drums change. And I'm not on the pulse. I can't pretend. It's kinda like watching your uncle dance. So the only thing I can do is this kind of novelty, off thing for them."
At the end of the interview, he likens his status to Floyd Mayweather approaching the end of his career: "I think I have, like, maybe two more Mayweather fights."
As we've alluded to before, these comments only reinforce the idea that 3 Stacks isn't all that into rapping anymore, even if he remains one of the world's most dynamic lyricists. In an interview from this past summer, he explained that he's cool if he and Big Boi, collectively known as OutKast, never drop another album.
"It's really just an excitement thing, and where I am in life. I kind of like not being a part of [rap], now that I've done it," he said of his lack of interest in rap. "As I get older, I start to see myself move more back from it—the hustle and bustle of putting out an album, the pressure of being in the studio trying to come up with something. Now it's more like a hobby for me, so I don't think about it in that way. Even with OutKast — if we never do another album, I'm totally fine with that. When I was 25, I said I don't want to be a 30-year-old rapper. I'm 42 now, and I feel more and more that way. Do I really want to be 50 years old up there doing that? When I watch other rappers that are my age I commend them, but I just wonder where the inspiration is coming from. At this stage I'm really more focused on what I am going to be doing 10 years from now. And I hope to God it won't be rapping."
In a bit of dope news, 3 Stacks is set to star in a forthcoming sci-fi film called "High Life." Also, he's also got an unreleased collab with Steve Lacy, GoldLink and Matt Martians. Things are kind of quiet for a solo 3 Stacks album, though.
See 18 of the Funniest Hip-Hop Moments on 'South Park'