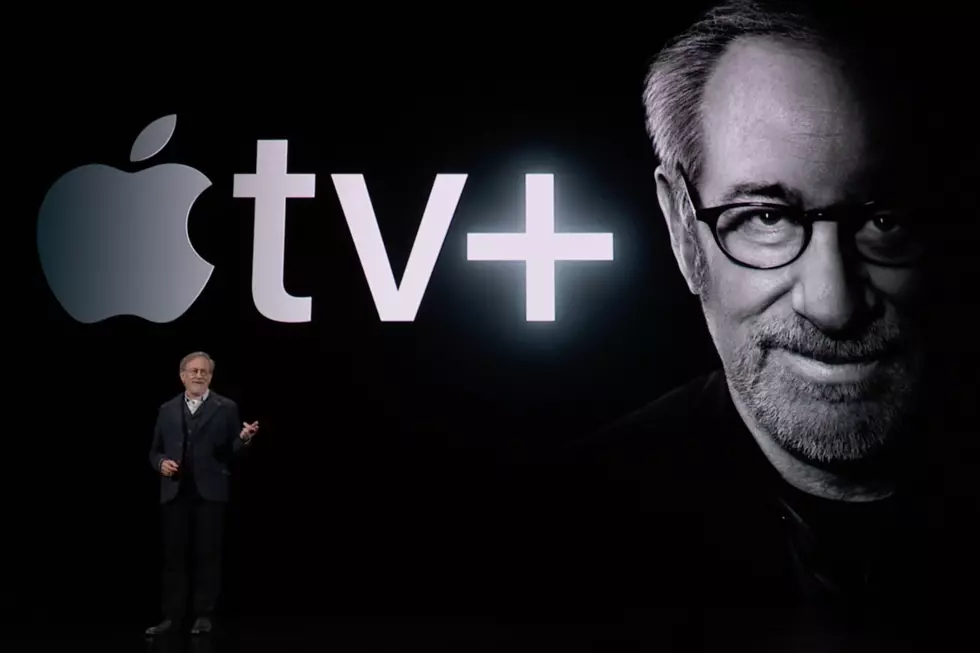 Apple Announces Film and TV Subscription Service Launch Date and Price
Apple
Apple made the first serious announcement of their upcoming streaming service, Apple TV+ back in March. At that time, they unveiled an ambitious slate of original programming, including Steven Spielberg's new version of Amazing Stories, and The Morning Show starring Jennifer Aniston and Reese Witherspoon, but they didn't discuss exactly when the service would launch or what it would cost. At today's Apple presentation, they finally revealed the specifics.
Apple TV+ will go online on November 1. And, at launch, it will cost $4.99 a month for an entire family's subscription. Apple CEO Tim Cook also announced that starting today, new Apple hardware like MacBooks and iPad will come with a free one-year subscription Apple TV+.
Apple's date beats Disney's streaming service Disney+ to the market by about a week and a half (that site launches on November 12), and it's cheaper too, at $4.99 versus Disney's $6.99. But it will also have a lot less content at launch, even with all its new shows (you can see a list of what's been announced here).
Disney, on the other hand, can't boost its subscriber base by including it free with people's phones or computers since they don't make phones and computers. There are other ways they could give out free trials, of course; maybe you go to Disneyland for a weekend you get a code for a couple months of Disney+ or something. It'll be interesting to see how they respond — and whether any of these new services really compete with Netflix down the line.
Gallery — The Best Shows on Netflix You're Not Watching Yet: