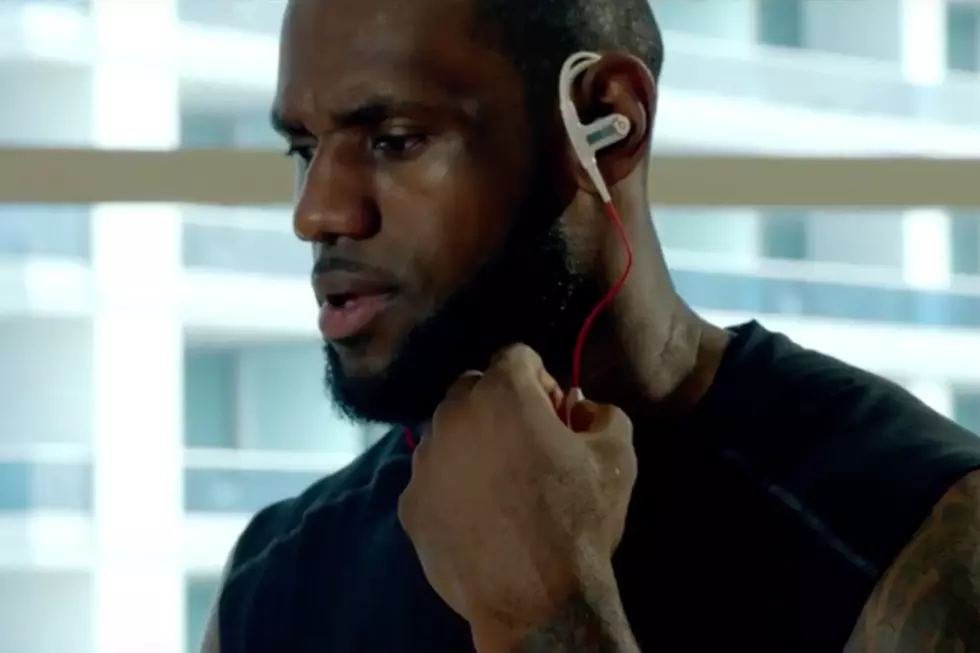 Beats by Dre Named Official Headphone of the NBA
Beats by Dre via YouTube
Beats by Dre continues to expand its empire with the announcement yesterday (Sept. 4) of a partnership with the NBA. The brand has been named the league's official headphone.
"Beats revolutionized the music industry and has become one of the most innovative and culturally influential brands in the world," NBA Commissioner Adam Silver said via press release. "Through our partnership, we have an exciting opportunity to merge sports, pop culture and technology to deliver unparalleled experiences and premium products to our fans."
The company unveiled the partnership with a new commercial featuring players LeBron James, James Harden, Ben Simmons, Draymond Green and Karl-Anthony Towns. The spot features the Migos song "Is You Ready" from the soundtrack for the August action flick Mile 22 starring Mark Wahlberg.
Harden also shared his two cents on the partnership via press release. "Beats loves basketball and always works to tell the stories of their favorite players. I'm excited to see what they do with the NBA," he said.
The news comes days after the surprise release of new music from Beats by Dre's co-founder and namesake Dr. Dre. The west coast legend co-executive produced Eminem's latest album Kamikaze.
You can watch Beats by Dre's new advertisement, titled "NBA and Beats," below.
See Photos of Migos' Different Looks Over the Years