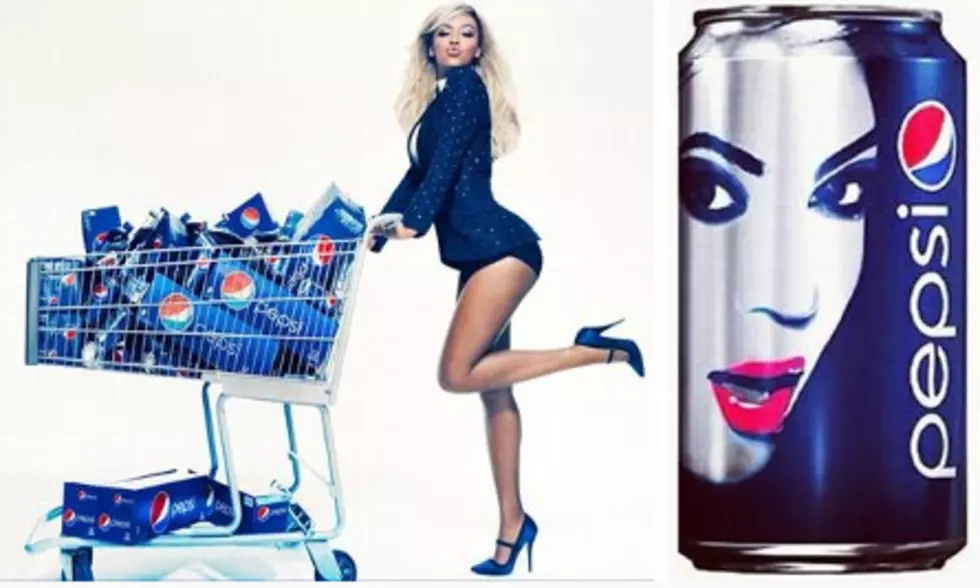 Beyonce Inks Massive $50 Million Dollar Deal With Pepsi — Tha Wire [VIDEO]
Youtube
The year 2012 has been huge for Beyonce, for starters she became a mom for the first time to a beautiful baby girl named Blue Ivy and just when you thought her career couldn't any bigger...it did
She's still riding high on singles from her fourth studio album "4" and preparing to make her directorial debut in a new documentary airing in January on HBO.  Now comes word she's signed a $50 million dollar deal with Pepsi.  For all the details of the big deal, listen to Tha Wire below.  In the meantime, this isn't Bey's first rendezvous with the soda giant.  Here's a look back at their first partnership.
Cash Money is always expanding their brand.  As a matter of fact, the labels founders brothers Brian "Baby" Williams and Ronald "Slim" Williams got their hands in everything from novels to oil.  The label features much more than rap artists and now for the first time will include rock artists.  The newest edition to the Cash Money roster are The Stafford Brothers.  Learn more about them and which label mates will join them on their first single below with Tha Wire.
HipHop is doing big things for the holidays and giving back in more ways than one.  For starters T.I. is gearing up to launch a campaign he's hoping will be instrumental in getting much needed help for our veterans.  Tip's global humanitarian campaign effort is called "Give Like A King" and will officially launch this Friday.  In other good news, Outkast rapper Big Boi is making sure kids have an opportunity to go to college by putting his money where his mouth is.  Big Boi is going to give away a scholarship through his "The Big Kidz Foundation".  Not only that, but 40 Atlanta kids and their family's will set off on a unique scrivener hunt that will reveal a ton of holiday treasures.
Get all over the juicy details from today's entertainment news with Tha Wire now.  Press play: