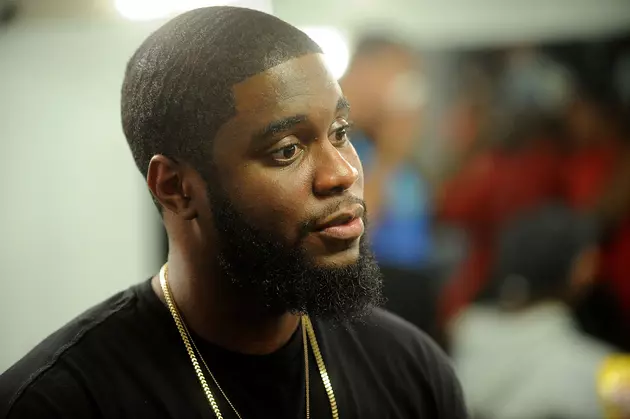 Big K.R.I.T Releases Keep The Devil Off From Upcoming Double Album [NSFW]
(Photo by Brad Barket/Getty Images for Electus Digital)
Meridian native, Big K.R.I.T, is back, and this time bigger than ever. He will be releasing his new album, "4eva Is A Mighty Long Time", and going back to the independent route after releasing several albums under the Def Jam umbrella.
I just caught wind of the first new single and video called "Keep The Devil Off". The video follows a kid who seems to not have a care in the world, and is moving effortlessly throughout the video with moves similar to Michael Jackson or Chris Brown. Of course, the song showcases K.R.I.T.'s lyrical styling throughout the entire track.
Big K.R.I.T- "Keep The Devil Off":
This guy makes me proud to see the accomplishments that he receives from working with hot artists like Rick Ross, Ludacris and T.I.. It's great to see him back on the scene, popping off new music and representing for the city of Meridian, Mississippi.