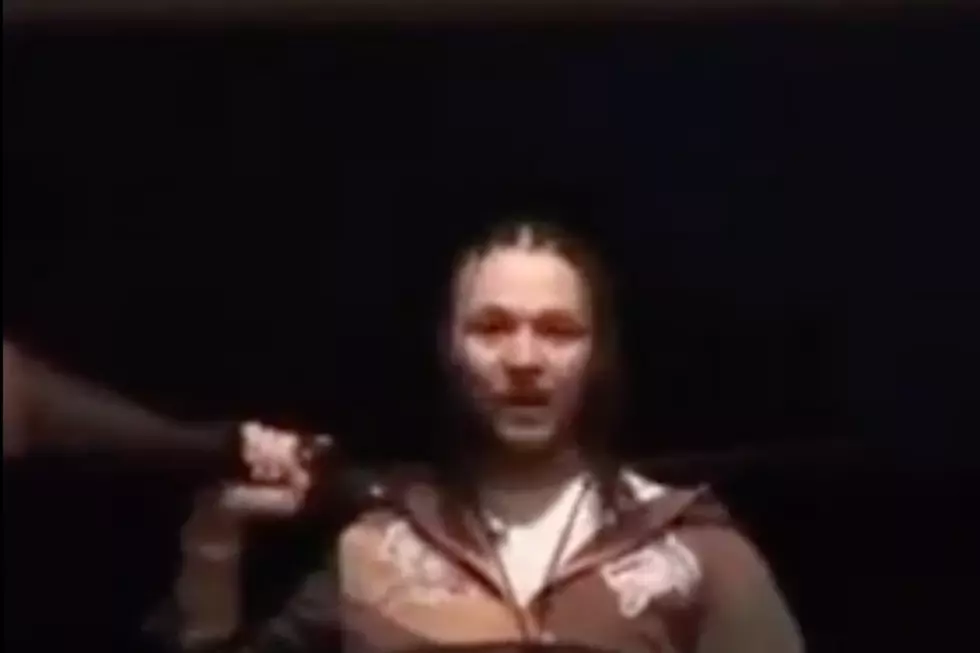 Bizzy Bone Grips Shotgun as He Seemingly Threatens 21 Savage and Migos
@MrMccane via Instagram
The feud between Layzie Bone and the Migos took a bizarre turn when Layzie's fellow Bone Thugs-N-Harmony member Bizzy Bone brandished a gun and seemingly directed some threats toward 21 Savage and Migos on Instagram Live Thursday night (Dec. 27).
During the live broadcast, Bizzy, who is clutching onto a shotgun, appears to be threatening all four rappers for disrespecting his legendary rap group. But he seemed to be really irritated at Savage, who recently clowned Layzie's Migos diss track, "Let Me Go Migo."
"You think I'm playing with you nigga, don't you? Blow your motherfucking head off nigga," he seethed as commenters on the livestream continually asked him questions about Migos and 21. "You ain't the only nigga with guns."
During the broadcast, fans are commenting about Savage and Migos, and even Layzie comments telling Bizzy that he's going to call him. Later, someone off camera is heard telling Bizzy that police are at the door. He quickly runs off camera and puts the weapon away.
Shortly thereafter, a calm, but still very heated Bizzy reiterates his cautionary warning.
"Don't come over here. Nigga I will jump out of this house and unload so many bullets on you nigga," he says. "Nigga, I just want you to understand that. Don't come over here nigga. Nigga, I will fuck you up."
Bizzy's tirade follows Layzie Bone's video where he challenged 21 Savage to a boxing match if he didn't apologize for calling his diss song "wack as a muthafucka."
"I say if it gets to the point where Savage did bringing nigga's families in and all that, my nigga let's call up Lil Jay from Rap-A-Lot," he said. "He's one of the biggest boxing promoters in the world right now. Let's tell him to get us a fight on Pay Per View my nigga. Let's hit that shit out and make up afterwards but don't call my wife another name talking about she eat pork chops and all this shit nigga she don't even eat meat."
21 Savage has yet to address Layzie Bone's boxing challenge.
Check out Bizzy Bone's gun-toting tirade and the police knocking on his door below.
See Rappers With Acronyms in Their Name