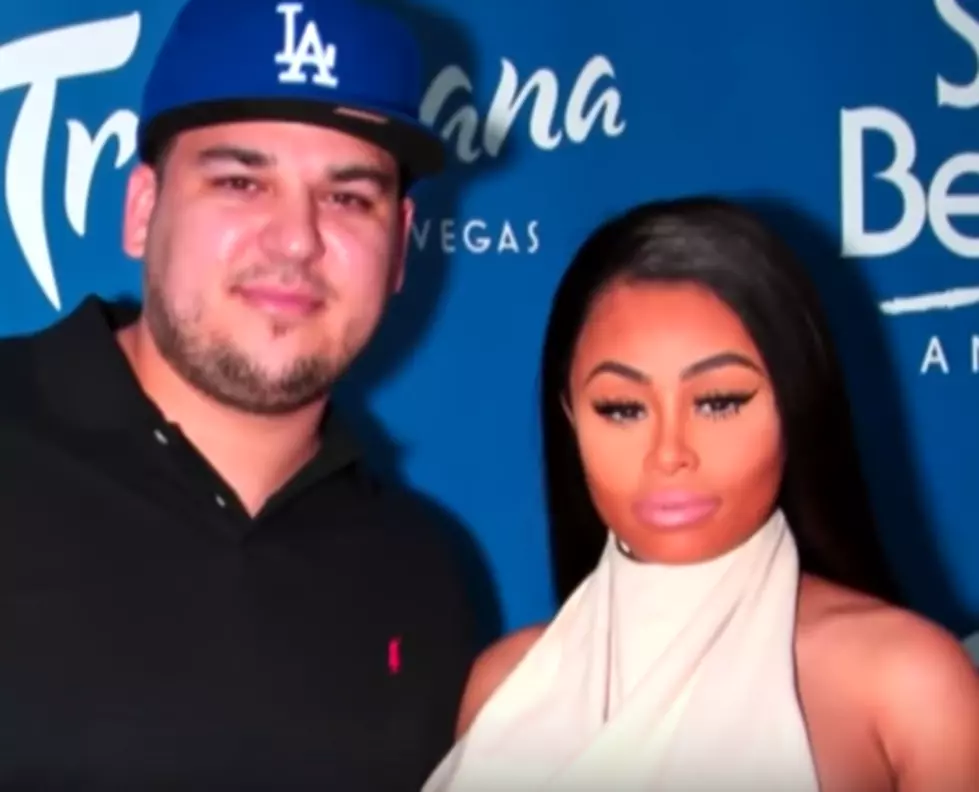 Blac Chyna And Rob Kardashian Get Their Own Show – Tha Wire [VIDEO]
Rob Kardashian and Blac Chyna - photo ET via YouTube
Today in Tha Wire, don't look now but there will soon be another Kardashian TV invasion later this year. Ryan Seacrest Productions and Bunim Murray are currently producing a new six episode series around the daily goings on in Rob Kardashian and Blac Chyna's lives. E! News just confirmed the news, announcing the show's title would be non other than, "Rob & Chyna."  Isn't that sweet?
I don't know if I'd go as far as saying their lives are interesting enough for them to have their own show, BUT I gotta give props for adding another coin in their pocket.  I'll also say Chyna's sudden infatuation with Rob seems a lil suspect.  We all know Chyna has a baby with Tyga, who's had on and off again relationship with Rob's little sister Kylie.  Kylie was not only underage when Tyga started seeing her, but he was still with Chyna at the time. Now all of sudden the former stripper is head-over heels in love, pregnant and engaged to Rob Kardashian? As for Tyga and Kylie, looks like their off right now. Peep the video below.
I could be wrong, but that sounds like some..."I'm gonna get you sucka" type stuff to me. The way I see it...this isn't about true love, this is about Chyna getting even.  Not only does she get Tyga back for cheating and leaving her for little Kylie, but Kylie has to deal with her now that she's Rob's lady and soon to be wife.  An to seal the deal Chyna has secured her financial future by adding another child support check to her back account, by having a Kardashian baby.  BOOM!  That's some hood street revenge fo yo azz!  Young ladies PLEASE DON'T TRY THIS AT HOME. This is what you call triflin!  That's if I'm right.  An I think I am.  Anyway...
Rob & Chyna will star and co-executive produce their new hour-long docuseries on E!. The show will cover their engagement and Chyna's pregnancy, etc., etc.  Plus they'll get a separate bonus show to air the birth of the newest Kardashian.  By the way, to further drive home the point I made earlier...Blac Chyna posted this pic on Instagram to mark the momentous occasion of the coming of her show and baby
Hmmm....Well that's it for now.  Meanwhile for the latest in entertainment news, celeb news and more listen to Tha Wire airing at 12:50 p.m. and 3:35 p.m. every weekday on The Peoples Station 107 Jamz.