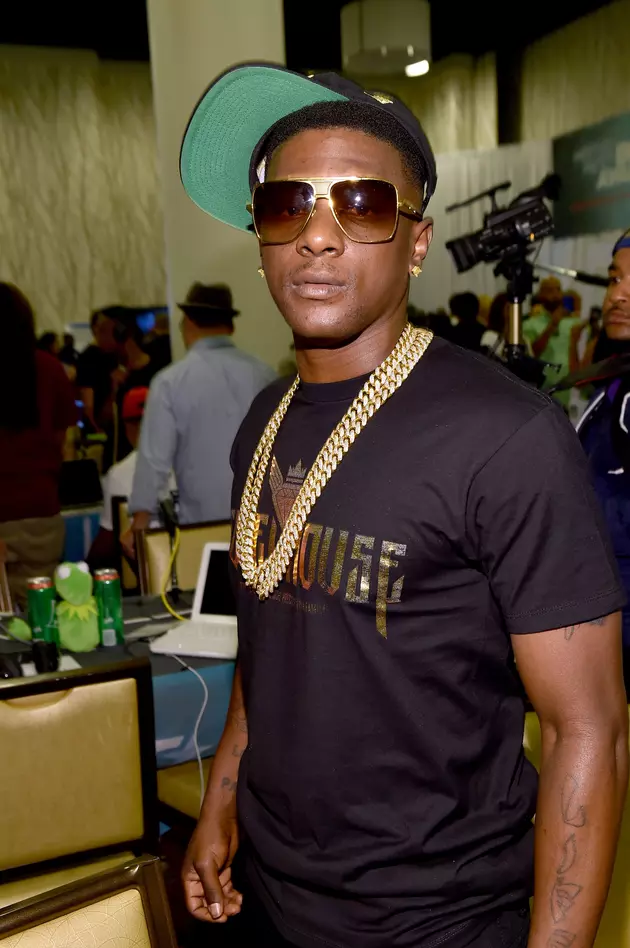 Boosie Badazz Talks To The Breakfast Club About Surviving Cancer [NSFW, VIDEO]
(Photo by Alberto E. Rodriguez/Getty Images for BET)
Boosie Badazz has been running the music scene in Louisiana since around 2004, when he was linked up with C-Loc and making major tracks on the streets. A few setbacks happened, and then Boosie linked up with Trill music and the rest is history. He has plenty of hit songs that have taken over the radio and the clubs.
He was incarcerated for about four years and then released, and the fans were waiting for him to come home. He's done several shows in Louisiana since he's been back home, and has sold out shows all over. Last year, the word came out that he had cancer, and the music world was kind of silent. He announced it to his fans and then quickly got the surgery to remove it and became a survivor. Here he is talking to The Breakfast Club about the cancer scare, and how he feels he survived the ordeal.
Boosie Badazz talks to The Breakfast Club:
I am definitely going to try and grab some of that "Boosie Juice", as I am sure this is going to be a big seller in the stores to get things going. Also, we can't wait to get more new music coming soon to hit the streets and clubs. I'm glad to see that he is working on making his health a little better and getting us ready for the new movie.