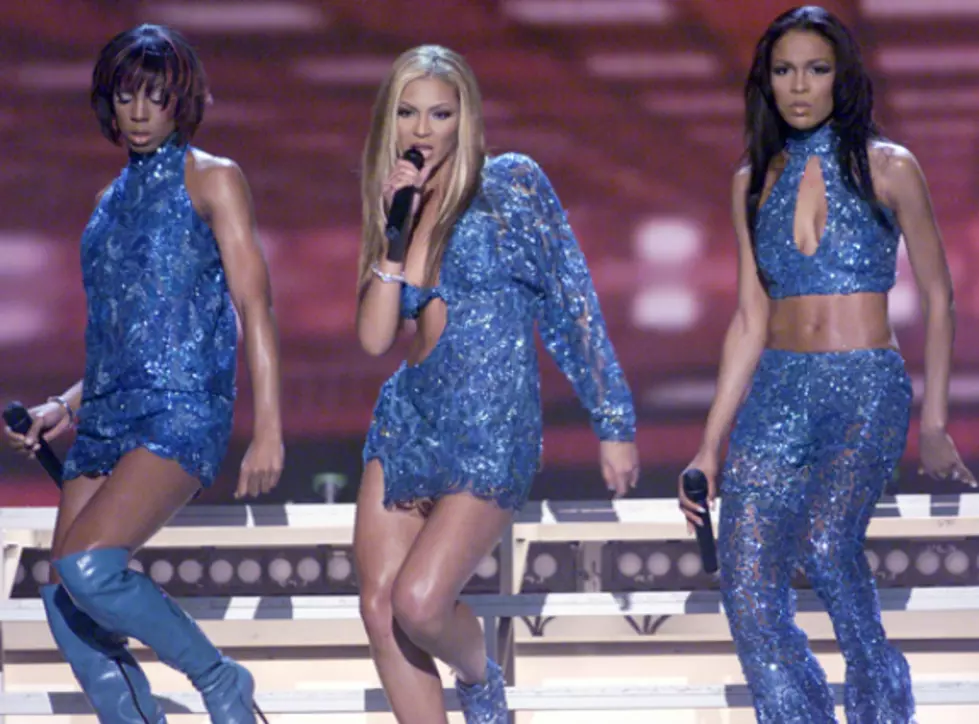 Breaking News: New Destiny's Child Album On The Way — Tha Wire [VIDEO]
Destiny's Child-getty images
It's been almost a decade since one of the biggest girl groups in the world said goodbye and went their separate ways.  A lot has happened since the sistas of Destiny's Child walked away from the group. 
Beyonce is now married and a new mommy, Kelly Rowland is finally getting her just do with a successful solo career and Michelle Williams has dropped a solo project and traveled across the world and performed on the Broadway stage.  Though other than Beyonce, the other two's careers have seen better days without either of them being able to replicate the success of their days in the group.  Here's a little something to remind you.
Matthew Knowles recently broke the news and according to him they may have an album out before the end of the year.  Learn more with Tha Wire.  Scroll down and press play.  Meanwhile, Beyonce has written a poem to Frank Ocean.  Find out why and who else has got his back.
In even more news, there's a tune of new music getting to drop.  Starting with the new ones from Frank Ocean and Nas on the 17th of this month.  Music from Wiz Kahlifa, B.O.B to the G.O.O.D. Music compilation will all be out within the next couple of months.  I got all the dates, so press play now to get the scoop.