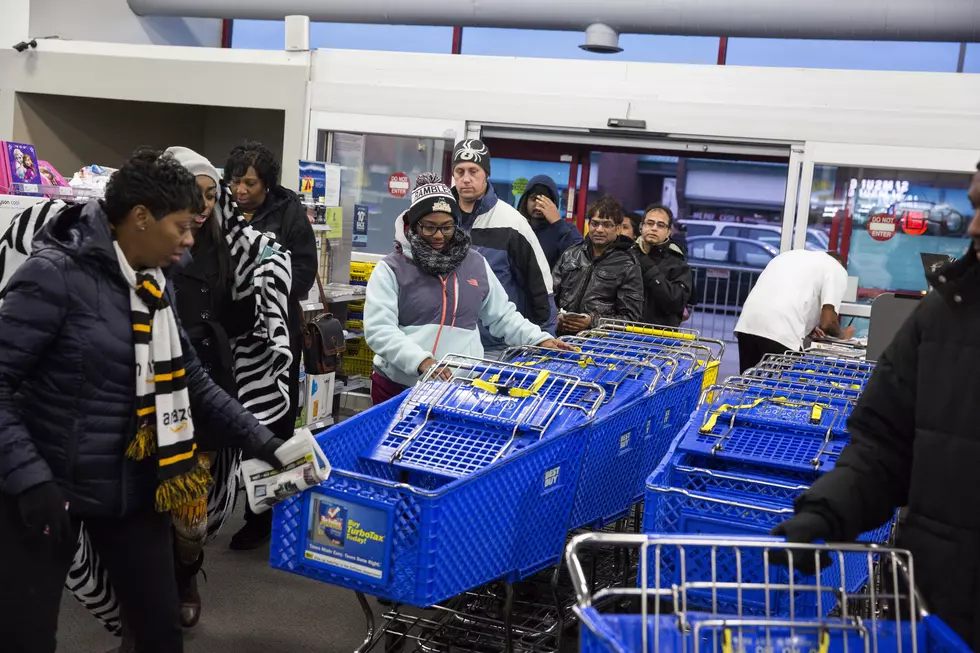 Check Out The Eight Different Grocery Shoppers
(Photo by Aaron P. Bernstein/Getty Images)
When I saw this clip I couldn't help but to laugh out loud while sitting at my desk. The clip showcases the eight different type of grocery shoppers that we see in the store and I have seen someone who represents all 8.
I remember when I was little and would go to the grocery store with my mom and we would get by the grapes and she would eat some out of the pack. I would always say mama you're gonna get in trouble and she would reply no I won't. I didn't grasp that she was going to pay for them at the register and they would know how much they would be,
I have also gotten caught behind The Reunion which you will see in the video. I have occasionally been in a rush and needed to pick up a few items and some one talking with a friend would be in my way. The clip is funny and should give you plenty laugh at. Check it out below.