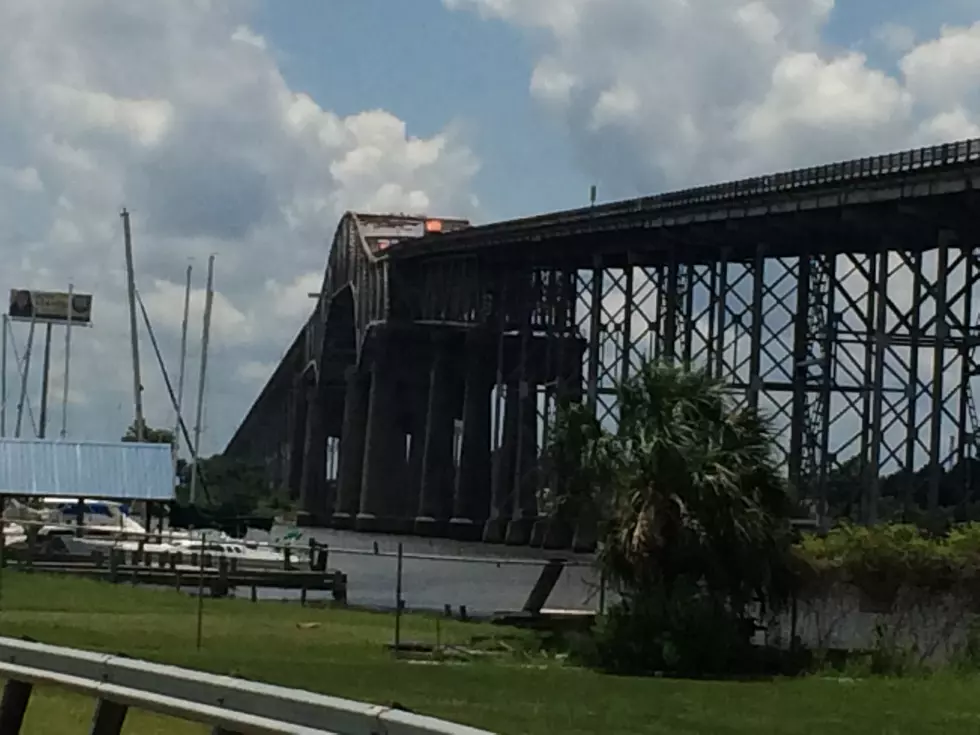 Daytime Closures On I-10 Bridge In Lake Charles Ending
Staff Photo
There is light at the end of the tunnel when it comes the Southwest Louisiana's most talked about bridge. Officials with the Louisiana DOTD say that daytime lane closures on the I-10 bridge over the Calcasieu River have come to an end.
That's the good news.
The bad news is that lane closures could still be necessary during the evening hours as crews work on completing other projects associated with the bridge work. Officials with DOTD had anticipated more daytime closures to be necessary this week but obviously, the project is moving ahead of schedule.
The completion of maintenance work on the bridge is scheduled for the end of this week (Nov.9). Let's hope all things continue to progress smoothly so the completion of other projects associated with the bridge can be completed on time or even ahead of schedule as well.