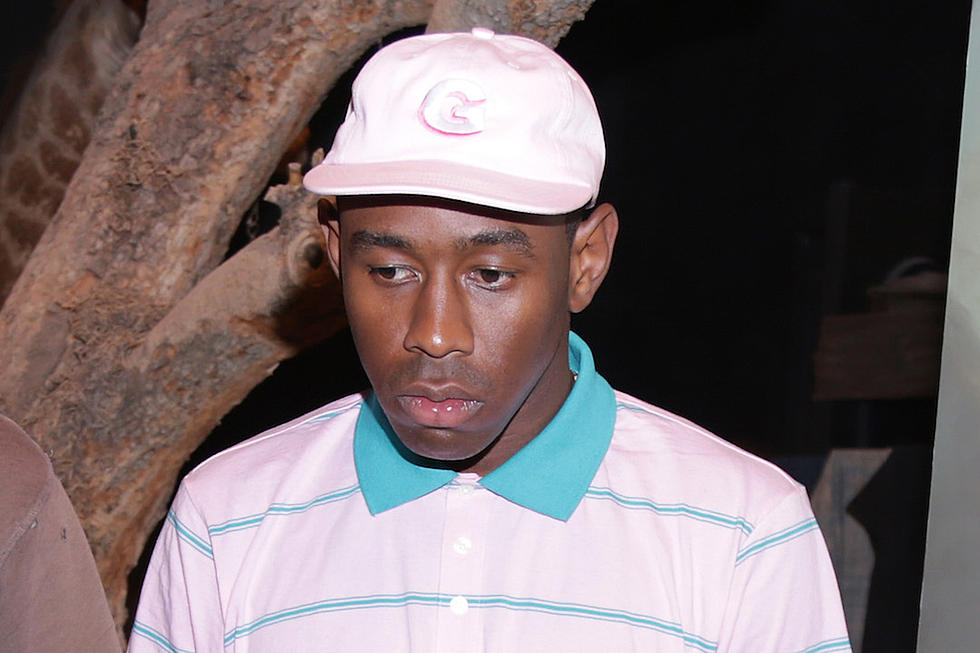 Did Tyler The Creator Reveal His Sexuality on New Album? Twitter Seems to Think So
Jerritt Clark, Getty Images
Tyler, the Creator surprised fans when he announced that he dropping a new album later this month called Scum F--- Flower Boy. But on Monday (July 10), fans even got a bigger surprise when news broke that Tyler's album leaked onto the internet two weeks before its release.
Much like Complex, we had to ask ourselves, "how does an album leak this early in 2017?" But fans are also wondering if Tyler came out and revealed his sexuality on the album as well.
Apparently, on a couple of the LP tracks, the former Odd Future leader alludes to his bisexuality. On the opening track, "Foreword," Tyler raps, "Shout-out to the girls that I lead on for occasional head and always keeping my bed warm / And trying their hardest to keep my head on straight."
Complex also reports that Tyler gets more literal on "I Ain't Got Time!," rapping, "Next line will have 'em like 'Whoa' / I been kissing white boys since 2004."
According to some fans' tweets, Tyler also raps about his close relationship with Frank Ocean, who revealed he was bisexual in 2012 via his Tumblr page prior to the release of his debut album, Channel Orange.
On Twitter, people are speculating on whether Tyler is, in fact, bisexual. Some are applauding the rapper's decision to come out, while others are wondering why he hadn't talked about this topic before.
Tyler, the Creator has yet to comment on the Twitter chatter or how his album got leaked onto the internet two weeks before its release.
Check out the fans' reactions on Twitter below.