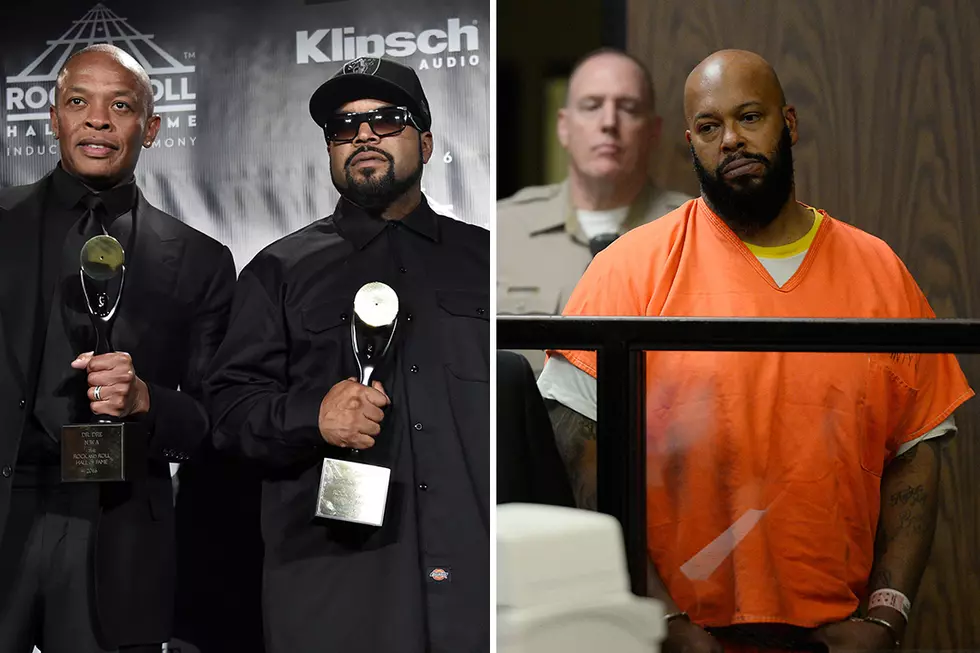 Dr. Dre and Ice Cube Cleared of Wrongdoing in Suge Knight's Hit-and-Run Case
Mike Coppola / Paul Buck, Getty Images (2)
The family of Terry Carter, a local businessman who was struck by a truck driven by Suge Knight in 2015, was seeking damages from Universal, Dr. Dre and Ice Cube over his death. The civil lawsuit contended that Cube, Dre and the production team were at fault for allowing the former Death Row CEO to enter the premises of the film set.
As previously reported, Carter was simply caught in the crossfire of a argument between Suge and Cle "Bone" Sloan, one of the film's technical advisors. Upon pulling in to the backlot, Suge was confronted by Sloan and told to leave immediately. It's at this point that Carter tried to mediate the situation but it was to no avail. As tempers flared, Suge proceeded to hit the gas and Carter was struck by the vehicle, which drove over his body as the rap mogul fled the scene.
The civil lawsuit alleges that Ice Cube and Dre were culpable for Suge's actions, and directly responsible for employing Sloan who, as they put it, is a "known gangster and criminal with a more than ten-year history of ill will with (Knight)." Despite countless appeals, the court stood firm in their decision to absolve Cube and Dre of any wrongdoing.
Suge Knight, on the other hand, has an uphill battle to contend with in his manslaughter defense. The Death Row founder has reportedly shifted through 15 different lawyers as he attempts to prove his innocence.
See New Music Releases for July 2018