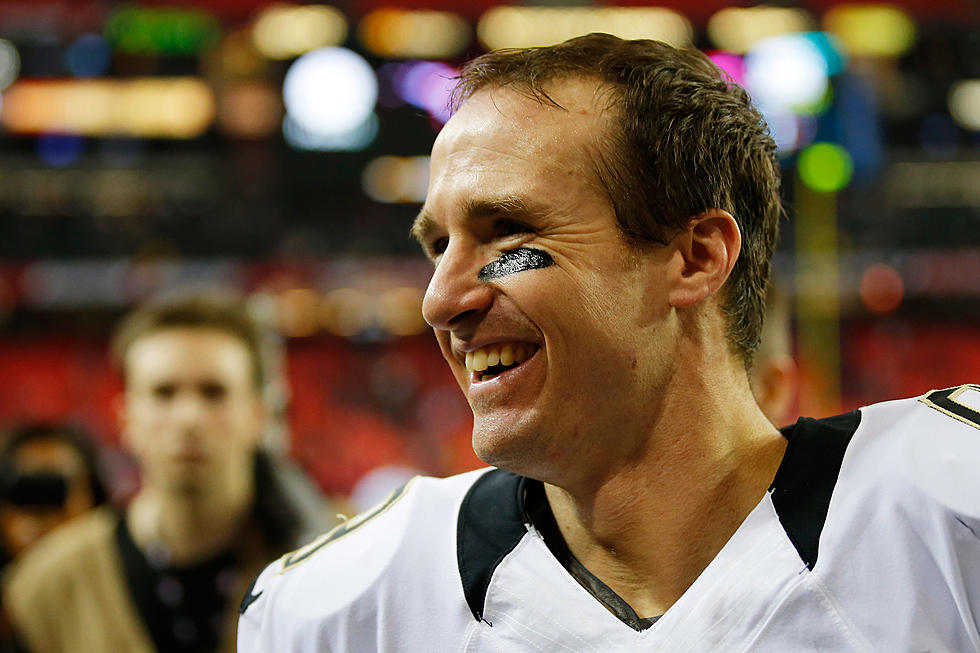 Drew Brees Calls Out NFL on Facebook
Photo by Kevin C. Cox/Getty Images
Everyone is on pins and needles, praying football will be back in 2020. The players are champing at the bit to get back on the field and back to work.
Will there be fans in the stands? Are they going to follow the lead of the MLB and NBA and have certain locations to play games so players can be quarantined? We don't know yet, but players are obviously getting anxious about getting a plan together because some of the superstars of the sport are starting to chatter about it on social media.
New Orleans Saints quarterback Drew Brees took to Facebook yesterday and called out the NFL on the handling of the upcoming season and the plan they should have in place but we guess the obviously don't yet.
The future Hall of Fame QB is not a happy camper and he put the NFL on blast for it, as you can see above. We will have to see what the NFL's response will be to the former league MVP and Super Bowl champ.
The Saints, along with all the other NFL football teams, have already lost two of their preseason games so far after the NFL decided to cut them.
The Saints first preseason game is set for August 14 against the LA Rams, and the Saints' first regular season game is set for September 13 against Tom Brady and the Tampa Bay Bucs.
Enter your number to get our free mobile app
Top 10 NFL Quarterbacks in 2020