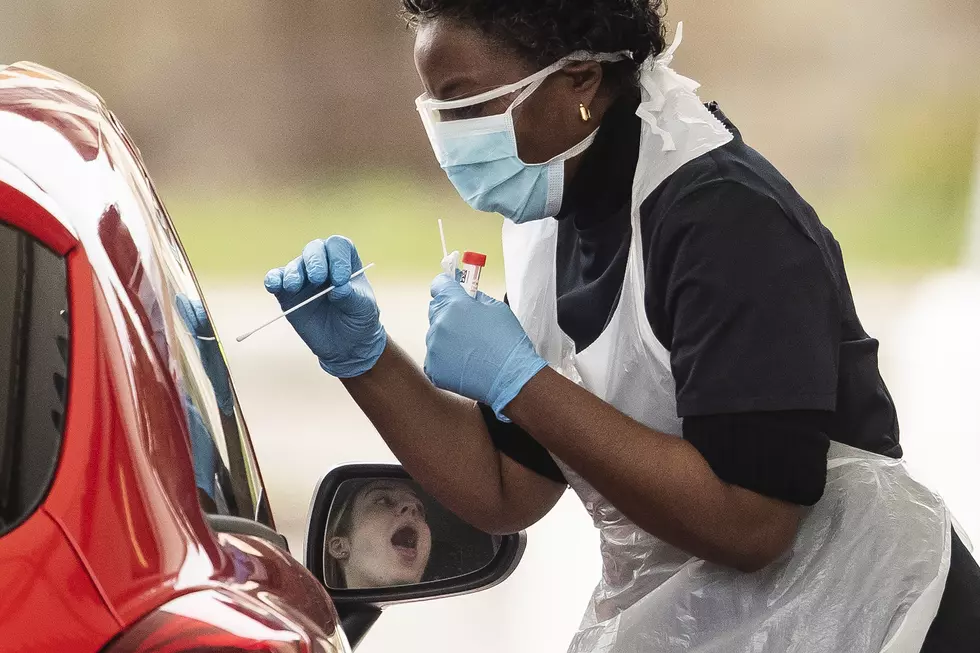 Drive-Thru COVID-19 Testing Sites for 5/11-5/15
(Photo by Dan Kitwood/Getty Images)
If you are interested in being tested for the coronavirus, local health and government officials will continue drive-thru testing for COVID-19 beginning Monday, May 11 as part of a new effort to expand testing by reaching to all parts of Calacasieu Parish.
The testing sites scheduled are listed below:
Monday, May 11 – Vinton City Hall – 1200 Horridge Street, Vinton
Tuesday, May 12 – Dequincy City Hall – 300 North Holly Street, DeQuincy
Wednesday, May 13 – Iowa City Hall – 115 North Thompson Avenue, Iowa
Thursday, May 14 – Westlake City Hall – 1001 Mulberry Street, Westlake
Friday, May 15 - Moss Bluff Middle School--297 Park Road, Moss Bluff
Testing will be performed from 9:00am-12:00pm each day, or until the daily maximum is reached. A total of 100 tests per day can be performed. To be eligible, residents must be 16 years or older with a valid ID and must be a resident of Allen, Beauregard, Calcasieu, Cameron, or Jeff Davis parishes. There is no medical requirement and no cost.
Residents may began lining up at 8:30am. For those residents who are ill enough to require emergency care, they should call 911 or go to the nearest emergency room. The testing is performed by Quest Laboratory and may take up to five days for results to be obtained.
Enter your number to get our free mobile app
LSU Players Drafted In The 1st Round