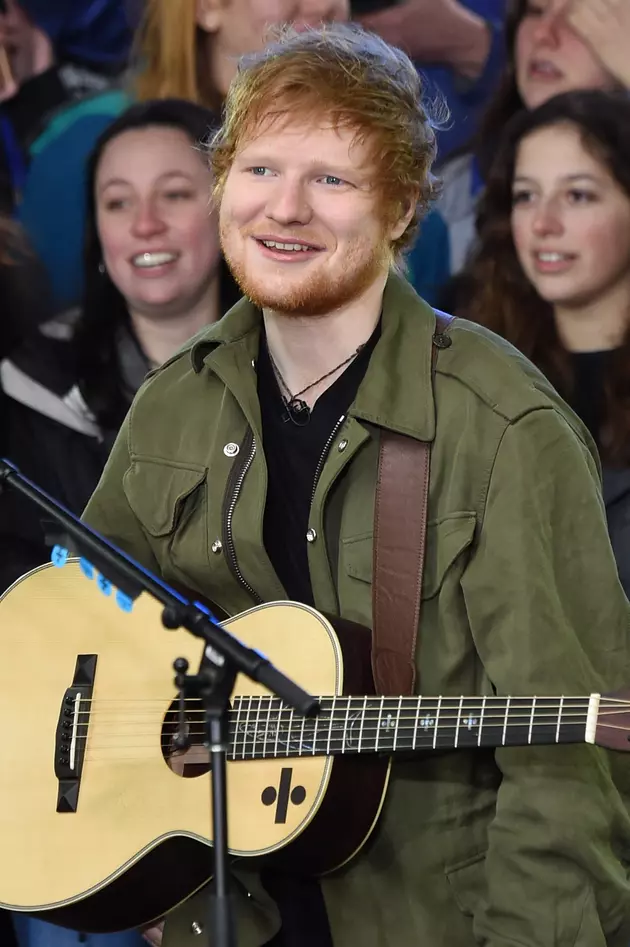 Ed Sheeran Talks New Album And Whether Being Famous Is Like Hell [NSFW, VIDEO]
Ed Sheeran talks to The Breakfast Club about his latest album and clubbing with DJ Khaled.
Ed Sheeran is one of those guys whose known by the entire world. He hails from England and has taken the world by storm with his latest single "Shape of You" and he is crossing the barrier as far as creating new music. The new album is called "Divide" and has been on the charts at number one since its released.
He caught up with The Breakfast Club to talk about his new album and  also took shots with Charlamagne Tha God and talked possibly working with DJ Khaled in the near future.
Ed Sheeran Talks To The Breakfast Club:
Check out the latest single and video for it. The album is nice and if you're only a hip hop head or soul junkie you may not be able to relate. But this is a guy who is known for crossing the lines and creating magic in the studio.
Ed Sheeran- "Shape Of You":