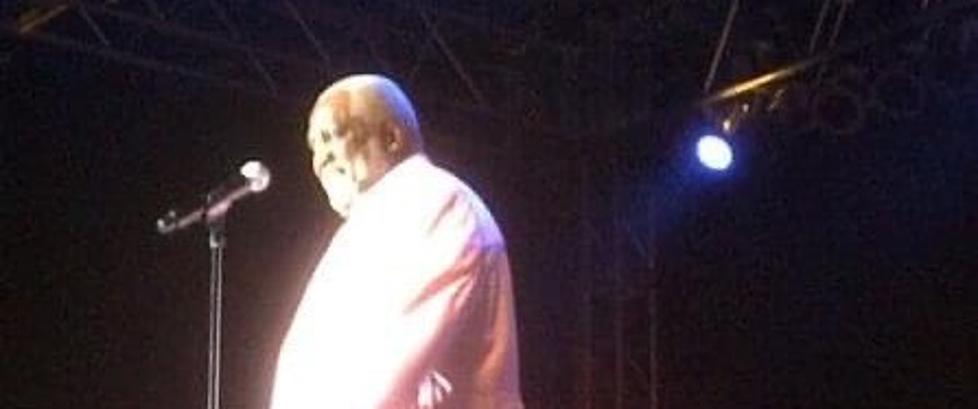 Facebook Memory of Mel Waiters Popped up on My Timeline
Mel Waiters
While scrolling online last night, I came across a picture of one of my old friends, Mel Waiters. When I was in Mississippi, he had the song Hit It and Quit It, which was one of the big songs for the south at the time. Years later, he would release other Juke Joint classics like Got My Whiskey and Hole in the Wall. It wasn't until I moved here to Lake Charles that I finally got the chance to meet him.
I remember one time my wife said she didn't know how to react when she would have Mel Waiters calling the phone and asking for me. He would be passing through from Houston and would just stop in and play me new music that he was working on. We lost touch a little over the years when we changed the format of the station from R&B to Hip Hop, but every now and then, we would touch bases and check on one another. The last time I saw him was at Delta Downs in Vinton. He came to perform with Sir Charles Jones for a concert, and I went to link up with him before the show started. It was like old times as he put on a heck of a show that night.
That's why it hit me as a shock not too long afterward when I heard he had passed. This man was always lively on stage and always had a smile. I didn't have a relationship with his family, so I was unable to speak with anyone, but I have plenty of memories. Mel Waiters was one of the first artists to really melt the sound of Blues and R&B and make it a party for all of us. I truly believe he had such a way of doing this because he was also a DJ at one time. This is something many of us have naturally, the instinct to make people move.
READ MORE: 25 Companies You Might Not Know Are Owned by Disney