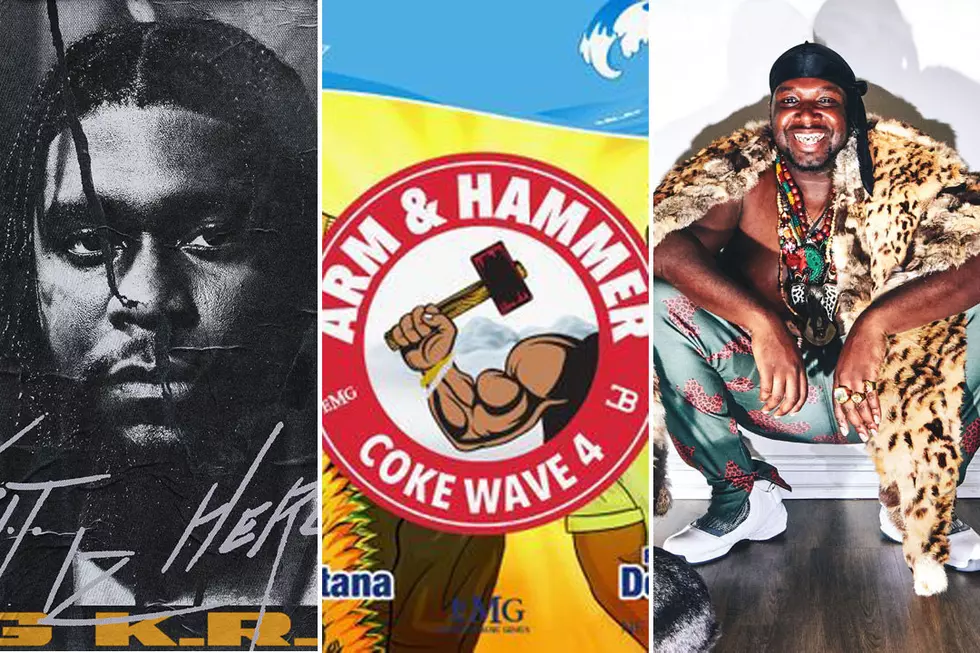 French Montana, Big K.R.I.T., Mr. MFN Exquire and More: New Projects This Week
Multi Alumni / Epic Records / Chocalate Rabbit/Soulspazm
The summer heat continues with more new releases.
The wave rolls on. French Montana and his partner-in-rhyme Max B are back at it on their latest collaborative mixtape. Titled Coke Wave 4, the project is the latest installment of their Coke Wave series, which was introduced 10 years ago. Curiously, the newest edition is only the third tape in the series to date. The nine songs featured on the mixtape were reportedly recorded within a week's time.
Big K.R.I.T. has always made sure his presence was felt. The Mississippi MC, who dropped K.R.I.T. Wuz Here back in 2009, delivers his first album in two years, K.R.I.T. Iz Here. The former XXL Freshman received contributions for his latest project from the likes of J. Cole, Yella Beezy, Rico Love, Saweetie and Lil Wayne. The Young Money head honcho and the "Icy Girl" appear together on K.R.I.T.'s single "Addiction." Towards the end of the summer, the Live From the Underground artist is expected to head out on his From the South With Love Tour in support of his new release.
Returning with his first project in two years is Mr. Muthafuckin' eXquire with a self-titled LP. The Brooklyn rapper's new offering is 12 songs deep and features guest appearances from Kiwi, Kast and Iceberg Black.
All of the newly premiered projects can be streamed below. Check out fresh releases from French Montana and Max B, Big K.R.I.T., Mr. Muthafuckin' eXquire, Kool Keith, Fat Trel, Da Honorable C.N.O.T.E., Lil Duke and more.
Coke Wave 4

French Montana and Max B

K.R.I.T. Iz Here

Big K.R.I.T.

Mr. Muthafuckin' eXquire

Mr. Muthafuckin' eXquire

Chocalate Rabbit/Soulspazm

Chocalate Rabbit/Soulspazm

Signs

Da Honorable C.N.O.T.E.

Slutty Boyz / Mayback Music Group

Slutty Boyz / Mayback Music Group