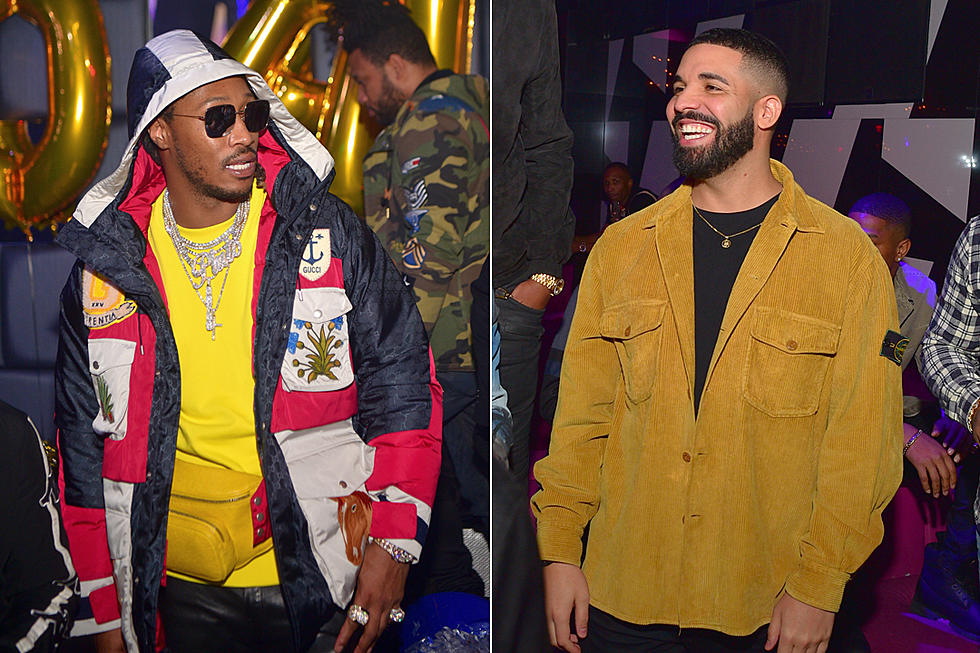 Future May Have Delayed 'BeastMode 2' Mixtape Because of Drake's 'Scorpion' Album
Prince Williams, Getty Images (2)
When Future dropped off his BeastMode 2 mixtape earlier today (July 6), attentive fans immediately suggested that he'd chosen that date because it coincided with the two-year wedding anniversary of his baby's mother, Ciara, and Seattle Seahawks quarterback, Russell Wilson. Now, it's being reported that that isn't the case.
According to the folks at TMZ, Hendrix actually switched BeastMode 2's original release date from July 4 to July 6 because he felt the first date was too close to the day his good friend Drake dropped his platinum-selling Scorpion album. Their sources, who they say are close to the rapper, claim the Atlanta rapper did this so he didn't take away any of the buzz from Drizzy, who he once dropped a mixtape with in 2015 (What a Time to be Alive). They also say that Future doesn't follow Ciara's marriage to Wilson and note that he wasn't even aware that July 6 was the married couple's anniversary.
Future himself has yet to comment on these rumors.
Check Out the 2018 Hip-Hop Music Festivals You Need to See