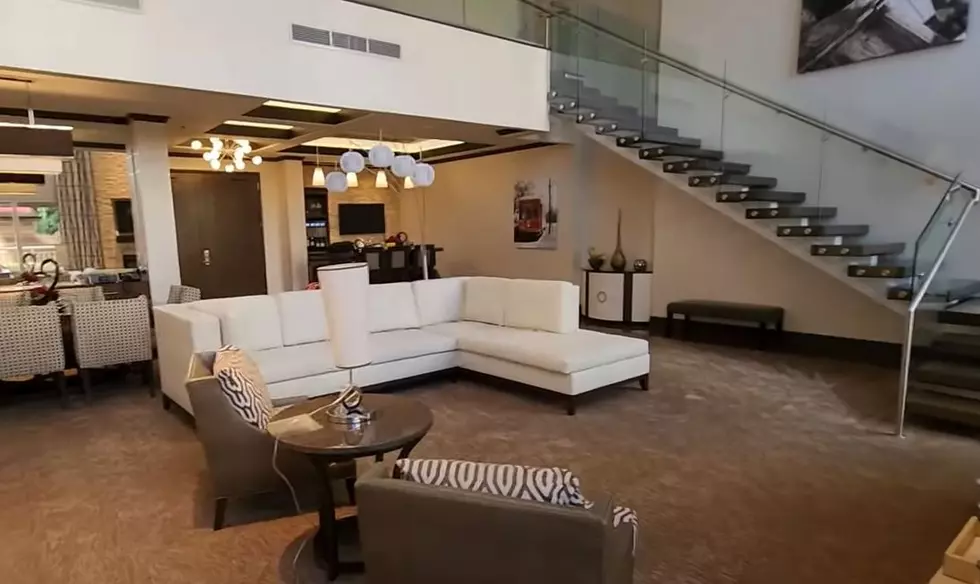 Inside The Golden Nugget Lake Charles Villa And Loft [VIDEO]
staff
Regarding casino hotel accommodations in SWLA, the Golden Nugget Resort in Lake Charles is among the best. Their rooms are nice, even the basic Queen doubles and King's. Like most resorts, the Nugget has a few living spaces that are very impressive! A couple of weeks ago, I posted a tour of the casino's Presidential Suite on the penthouse level. If you thought that was nice, you must see the villas and lofts!
Of course, VIP high rollers that frequent the Nugget usually stay on the house. While the rest of us peasants have to pay thousands a night to stay in the lap of luxury. Christopher Mitchell is one of those high rollers. Better known as The Goat, the Professional Gambling Consultant said out of all the Golden Nuggets Casino Resorts in the U.S., the Lake Charles property is his absolute favorite.
He took viewers on YouTube for a little walk-through of his favorite room (if you wanna call it that) when he comes to play in Lake Charles. Get a load of the Loft Suite!
This amazing two-story loft suite, according to Mitchel, would cost the average gamer/resort guest roughly $2,000 per night. All of these loft suites lead out to the huge Golden Nugget pool. They are extremely nice, as you can see, and if you have several thousand lying around, you can party like a rock star too.
If the lofts at the Lake Charles resort aren't your cup of tea, there is another living space that might do it for you. It's bigger and even nicer! I have one word for the Villa Suite at the Golden Nugget. AMAZING! Hands down, they are my absolute favorite.  As for the cost per night on one of these bad boys? You have to call the hotel to find that out, but I imagine it's a few grand per night.
Meanwhile, the Villas are across from the lofts, in front of the pool on the opposite side. Take a look at this!
Now you don't have to walk by these spaces and wonder what they look like inside! Is that fabulous or what? I'm gonna have to develop some fierce gambling skills if I ever want a chance to stay in one of those! Well, that's your high-roller eye candy for the day. I hope you enjoyed it!
Historic cities: 10 metros with the oldest homes
New Jersey Real Estate Network
collected U.S. Census Bureau data to understand which metro regions have the most old homes, which include houses built in 1949 or earlier.