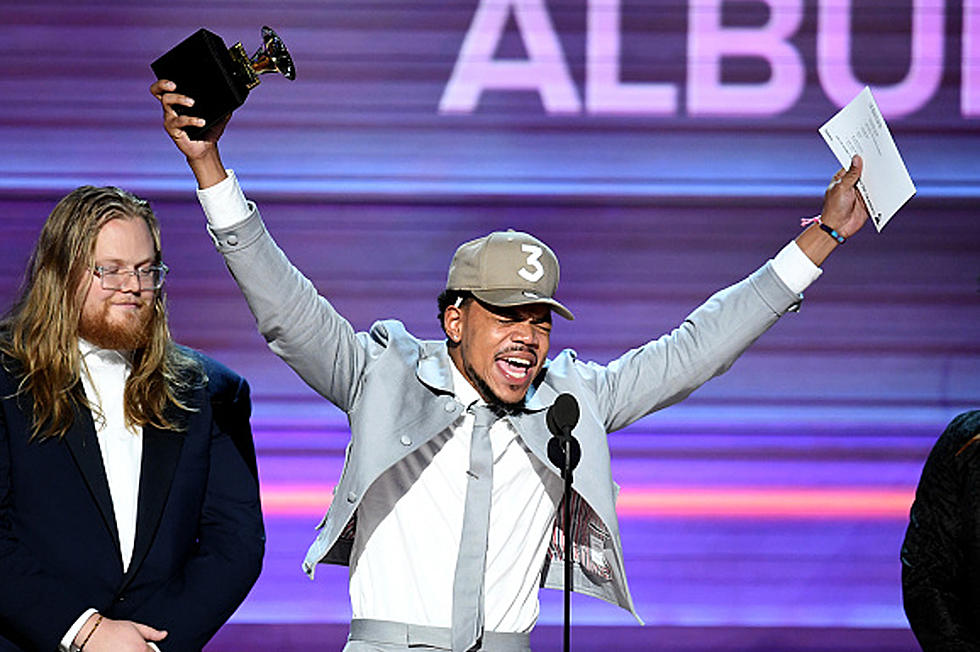 Grammy Awards Are Headed to New York in 2018
Kevin Winter, Getty Images
The Grammy Awards are coming back to New York City. Mayor Bill de Blasio and representatives from CBS, Madison Square Garden, and the Recording Academy announced that the 2018 Grammy Awards would be held in New York on Jan. 28. The event will mark the first time the Grammys have been held in New York since 2003.
"There is no better place for music's biggest night than the world's greatest city," Mayor de Blasio said in a statement. "Bringing these awards back to the city will allow us to further support and foster the music industry in New York."
Julie Menin, the commissioner of the Mayor's Office of Media and Entertainment, played a critical role in bringing the Grammys back to New York. Back in February 2016, Menin met with executives from the Record Academy to begin negotiations on moving the event back to the East Coast, according to the New York Times.
The high costs for staging the event in New York were a major hurdle. The Recording Academy's expenses in New York are $6 million to $8 million higher than in Los Angeles, where the event has taken place for the past 15 years. The Recording Academy also needs control of a venue for as many 11 days due to staging and rehearsals.
Despite the potential headaches, the expansion of the Grammys into a full week of conferences and events has made it more appealing than ever before. Micronomics, an economic research company, found that the 2014 Grammy Awards brought in $82 million to the city of Los Angeles.
Check out the Recording Academy's announcement below.
40 Hip-Hop Albums Turning 20 in 2017