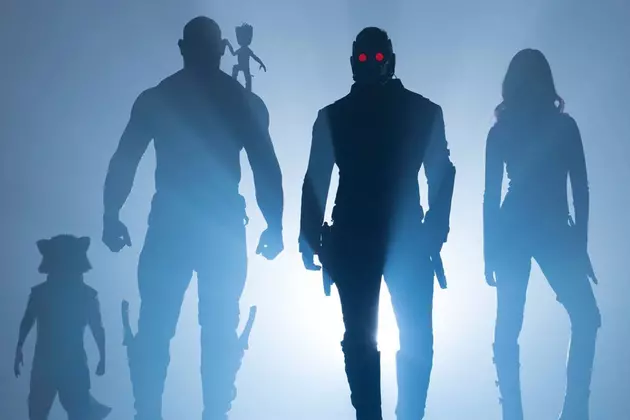 Rumor: New 'Guardians of the Galaxy Vol. 2' Character Names Revealed
Marvel
James Gunn has made it clear that he's no longer responding to rumors regarding Guardians of the Galaxy Vol. 2, so don't expect the director to confirm or deny the latest report, which may reveal the names of three new characters. Take it with the usual grain of salt, but given how wild and weird the Guardians corner of the Marvel universe is, these names all sound fairly plausible.
The latest rumor originates over at ComicBookMovie and suggests the names of three characters played by Elizabeth Debicki (The Man From U.N.C.L.E.), Chris Sullivan (The Knick) and Tommy Flanagan (Sons of Anarachy). Citing an anonymous source, the site reports that Debicki is playing Ayesha, a character from the comics first introduced as Paragon. If true, it's significant in that Ayesha has ties to Adam Warlock, as both were the result of genetic experiments to create superhuman beings that eventually rejected their creators and ran off to outer space. Ayesha is also connected to Captain Marvel and Doctor Strange, which could establish more of a tether to the MCU.
If that particular part of the rumor proves to be correct, this could mean that in Gunn's Guardians universe, Peter Quill's father is Adam Warlock. Kurt Russell is playing the role of Chris Pratt's dad in the sequel, though all Gunn will say is that his parentage isn't faithful to the comics.
The report adds that Sullivan is playing Tsarface, a name that doesn't appear in the comics, but which could be a take on an existing character. Similarly, Flanagan is rumored to be playing the role of Tullk, which could be based on an alien named Tllk Ul-Zyn, an associate of Ronan the Accuser.
As for undeniable news, enjoy this bonus set video from Pratt, in which the actor jostles around in the Milano:
Guardians of the Galaxy Vol. 2 hits theaters on May 5, 2017.
The 50 Coolest Easter Eggs in the Marvel Cinematic Universe