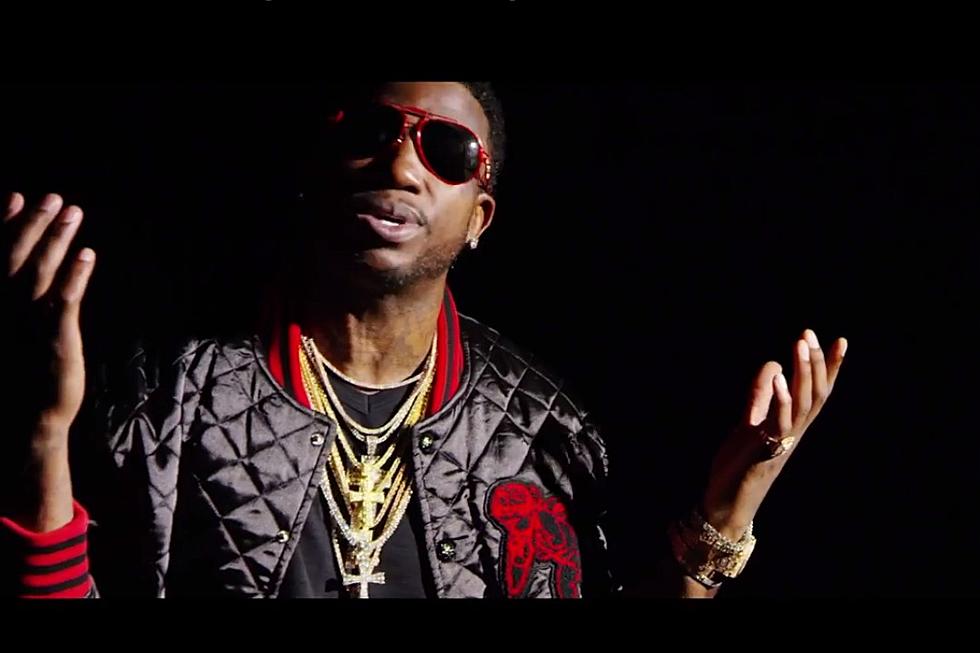 Gucci Mane and Keyshia Ka'oir Boss Up in New 'Robbed' Video [WATCH]
YouTube
The Atlanta rapper has already released eight other music videos from the album since it dropped just last month. "Robbed" is the latest visual in which finds Gucci finds himself reminiscing about getting robbed.
Throughout the video, a man takes another mans backpack and shoves him into the truck of a car before running off with the bag. But the thief doesn't get too far before a black SUV spots him running out of the public garage, and chases him down. The SUV corners the thief and a man dressed in all black hops out of the driver's seat proceeding to snatch the bag and drive away. Then the story takes a turn as three women end up robbing that man and take the bag to the woman in charge, GuWop's leading lady, Keyshia Ka'oir. It ends with Ka'oir dumping the bag out on a table and counting all the bands of money that were inside.
The video was directed by Gabriel Hart, aka "VideoGod"—he's directed all of the other visuals from the Everybody Looking album as well. The two worked together on a few other projects prior to Gucci being locked up, including the videos for "Jugg" (2012), "F Da World" featuring Future (2012) and "Nothing On Ya" (2013).
If you can't get enough of Gucci and his video's, he's a good follow on Snapchat. You'll often see sneak peeks and behind-the-scenes footage of his video shoots, of which he's been doing plenty.
Watch the entire "Robbed" video below.
20 Best Singles of 2016… So Far