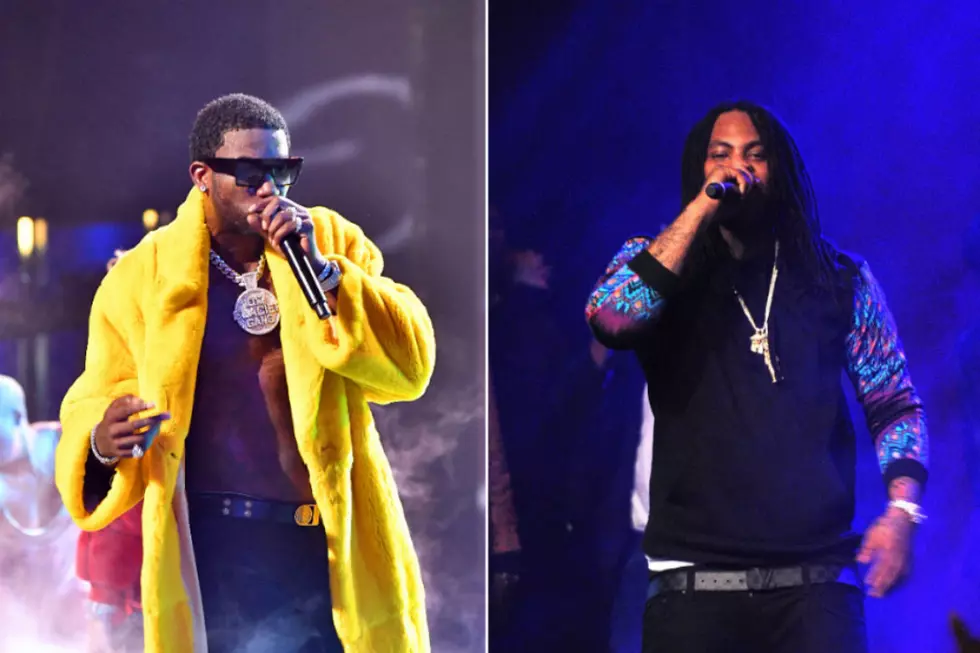 Gucci Mane Confirms His Beef With Waka Flocka Flame Is in the Past
Paras Griffin / Bryan Bedder, Getty Images (2)
"To be honest, with him going on the internet like that, I reached out because I thought it was urgent," Gucci said. "I was thinking it was something... you know. So I was like, let me reach out now because I want to know. But yeah, we had that conversation. Everything's in the past now."
The "Bipolar" rapper and Flockaveli were extremely close back when Waka was signed to Gucci's Brick Squad imprint. However, the two started exhibiting problematic behavior in 2010, after Waka told DJ Drama that he and Gucci weren't on speaking terms. Then, that same year, Gucci straight up walked out of an interview after Richmond's iPower 92.1 DJ asked him about his issues with Waka. After Gucci reportedly dropped Waka from Brick Squad via Twitter in 2013, Waka responded by saying "Someone tell Gucci Mane 2 SUCK A DICK," and nothing was the same.
Watch Gucci Mane confirm the end of his beef with Waka Flocka Flame below.
See Photos of Gucci Mane's Different Looks Over the Years