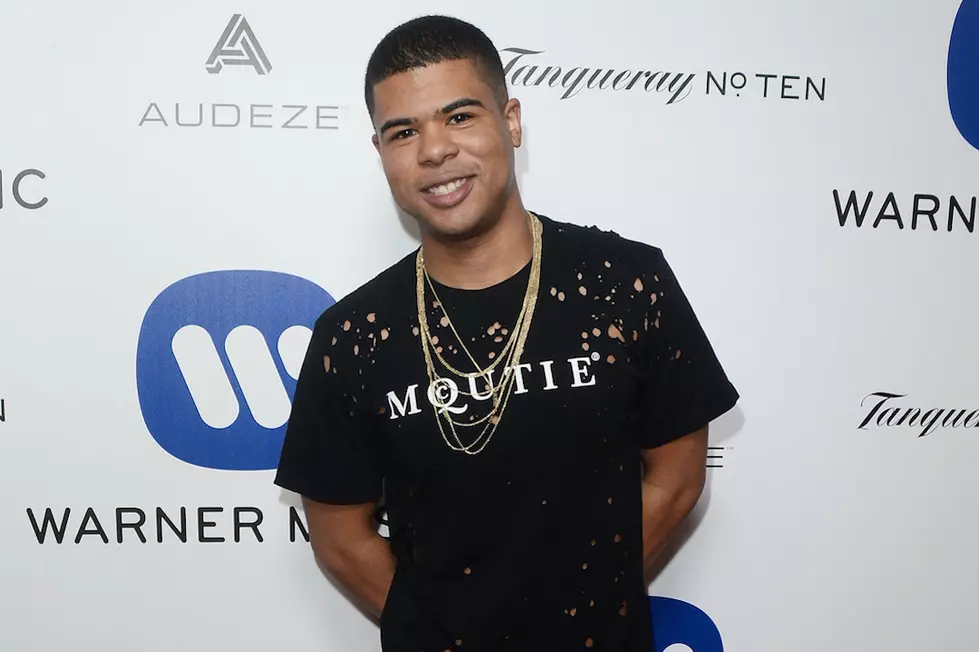 ILoveMakonnen Announces Retirement from Rap
Matt Winkelmeyer, Getty Images
Is this the end of ILoveMakonnen? In an effort to vent his frustrations and shun the music industry, ILoveMakonnen just announced via Twitter that he plans to "retire."
After dissing his former OVO Sound boss Drake, ILoveMakonnen is wielding his frustrations now at the entire music industry. Apparently he's unhappy about not being able to release his music on his terms.
Less than a month after confirming our suspicions that he was leaving OVO Sound, the artist tweeted: "If I could release music how I wanted I wouldn't retire, but then if [I] did that, so many would have to just retire, so I'll accept retire." He continued, "Nobody wants sneaky lady, nobody tryna hear that real music, so I need exit and let others prevail..."
While some are still trying to figure out exactly who ILoveMakonnen is, the "Tuesday" rapper is apparently bowing out of the game for good. Oddly enough, his Twitter announcement came as he's currently touring in Europe and while Drake's Views is topping the charts. Interesting timing.
Other artists who've announced their "retirement" from music include Jay Z, Diddy, Yasiin Bey (aka Mos Def) and LL Cool J to name a few.
While ILoveMakonnen has released a number of collaborative singles in 2016 as well as his album, Drink More Water 6, his urge to point out the industry's ills, and his ultimate "resignation" comes as a bit of a surprise.