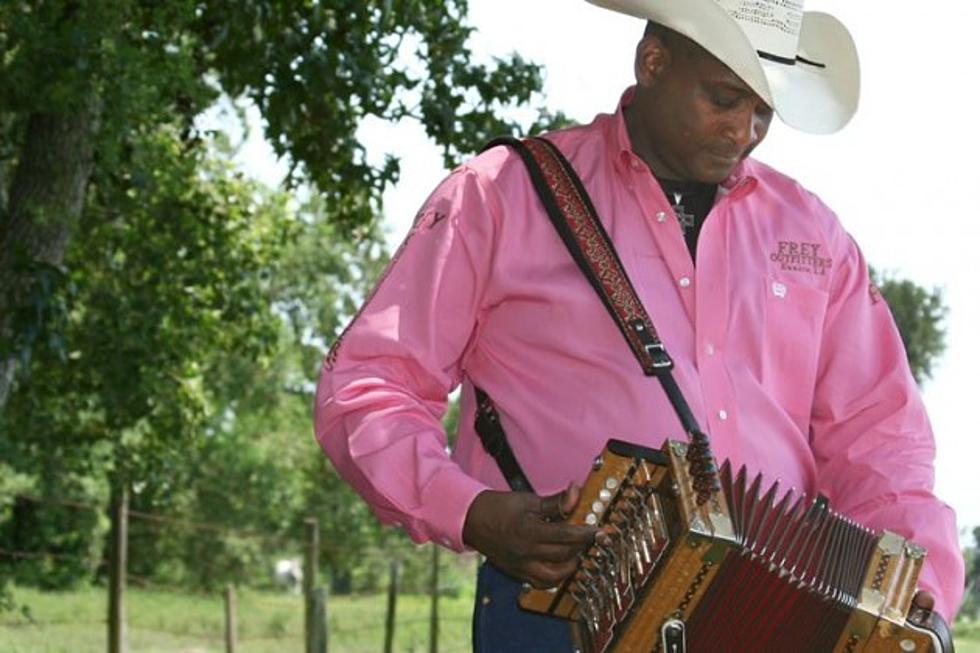 Cameron Fishing Festival Set For August 4 & 5, 2023 — Entertainment Lineup
Geno Delafose (Photo provided by Geno Delafose)
The Cameron Fishing Festival is back for another year in Cameron, Louisiana and the festival and the fishing gets underway in August. This is a really cool festival and event because it marries the great outdoors and fishing along with great food and live entertainment.
This is the 19th year the folks down in Cameron have put on this festival and it is presented by the Cameron Lions Club.  There is a pre-party leading up to the festival and all gets started on Thursday night, July 27th with Captains night from 6:00 pm to 8:00 pm. This is when folks can buy tickets to the festival, swag like hats and t-shirts, and enjoy a fish dinner. They will also have live entertainment with Cody Forrest.
The festival itself gets underway on Friday, August 4th with the offshore fishing starting and the festival gates opening up at 5:00 pm. On Saturday, August 5th, the festival gates will open at 11:00 am.
Here is the complete lineup of entertainment at the 2023 Cameron Fishing Festival. 
Friday, August 4th, 2023
Festival gates open at 5:00 pm
6:00 pm to 8:00 pm -- Geno Delafose & French Rockin' Boogie
8:00 pm -- Live Auction
8:30 pm to 10:00 pm -- Steel Shot
Saturday, August 5th, 2023
Festival gates open at 11:00 pm
1:00 pm -- Cornhole Tournament
1:30 pm to 4:00 pm -- Backroads Band featuring Bouman and Terry Beard
4:30 pm to 7:00 pm -- Layne Touchet Band
7:30 pm to 10:00 pm -- Beau Young Band
The cost is $10 per person on Friday and $15 a person on Saturday or you can buy a two-day ticket for only $20. Children 12 and under are free. For all the info on the festival, head over to the Cameron Fishing Rodeo Facebook page here.
Can You Pronounce These Nine Louisiana Places Correctly?