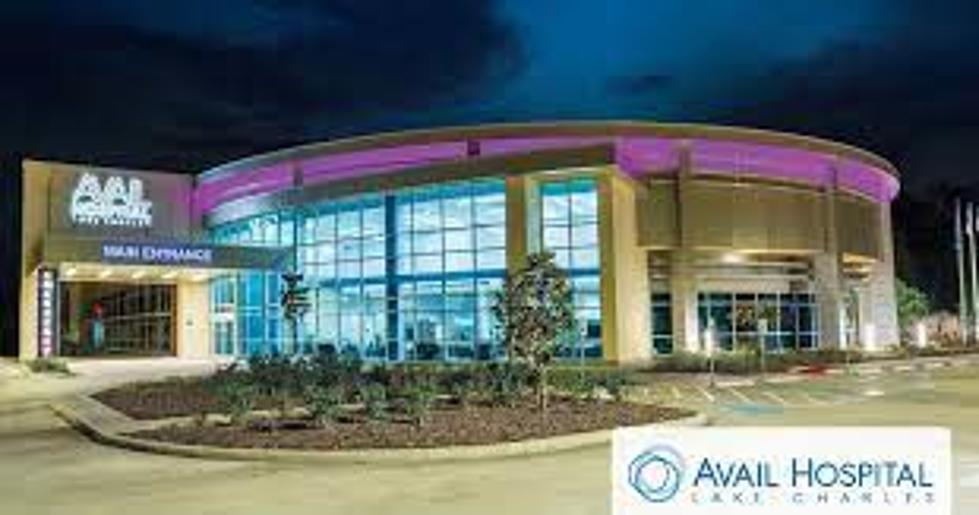 Lake Charles Hospital To Close Its Doors September 29
Avail Hospital- Facebook
Breaking news this morning as we discovered that a local Lake Charles hospital will be permanently closing its doors this Friday, September 29th.
The hospital that will close is Avail Hospital which is located at 3730 Nelson Road in Lake Charles. They have announced that it will be permanently closing its doors this Friday. We went and did some research and googled the hospital and that is when we saw this message.
if you notice, Google is already saying that it is permanently closed but we know that they will close Friday and close for good. There is nothing posted on the hospital's website about the closure yet.
What did Avail Hospital do? According to its website,
Avail Hospital is an emergency-focused, licensed acute care inpatient hospital staffed by board-certified physicians and equipped with state-of-the-art diagnostics including ultrasound, digital radiology, CT scan, and a comprehensive clinical laboratory.

We provide emergency and inpatient care for both adult and pediatric patients. Our focus is on delivering highly personalized care.

Our beautiful facility features a comfortable, modern environment, state-of-the-art equipment and technology, and the lowest wait times in the region.
So if you are a patient at the hospital you may need to get with them if you need anything like your medical records and such. Avail opened its doors in Lake Charles in December of 2017.
From the looks of it, the hospital only made it just shy of six years in Lake Charles. When we find out more news of why it closed, we will pass it along to you.
Top Ten Louisiana Cities To Retire In